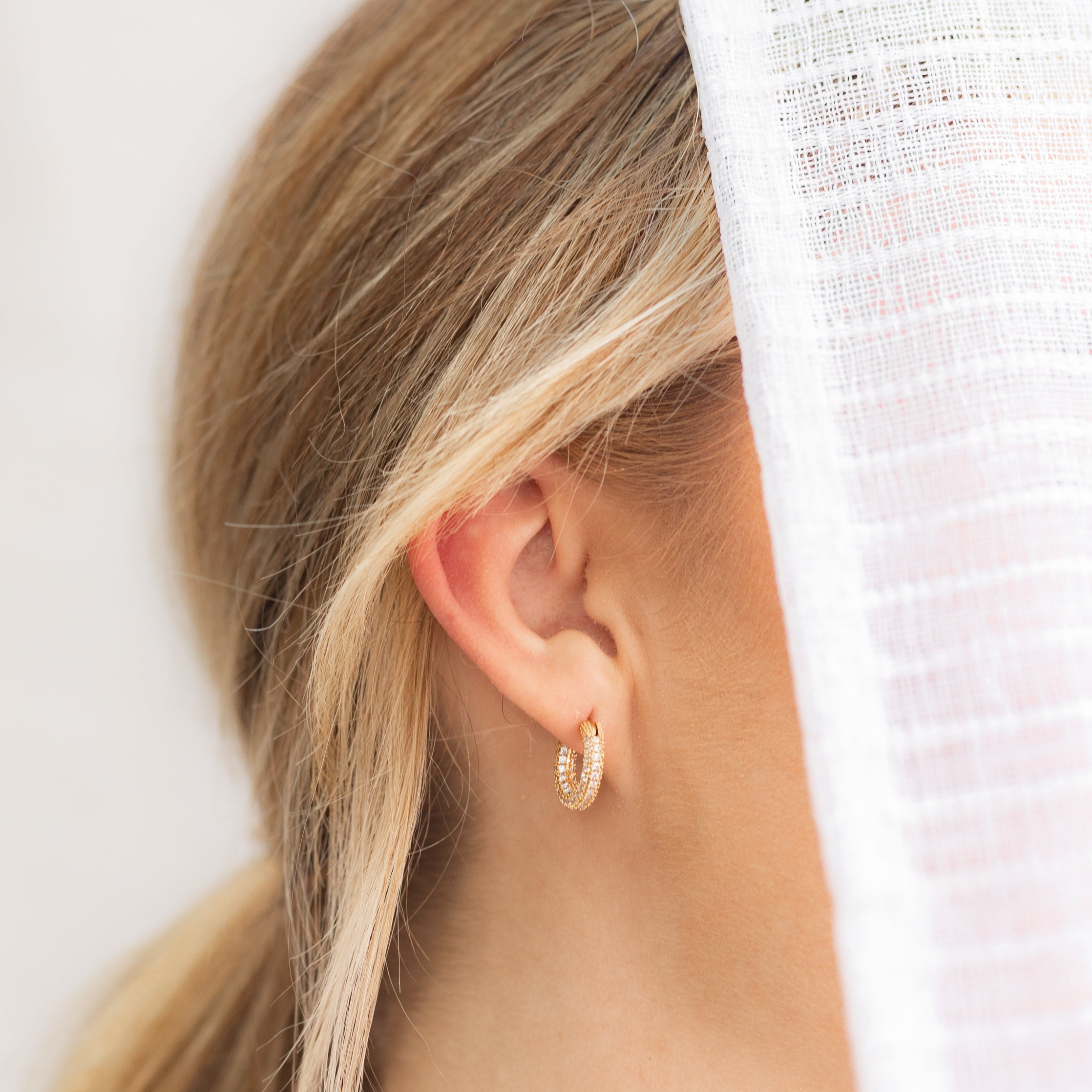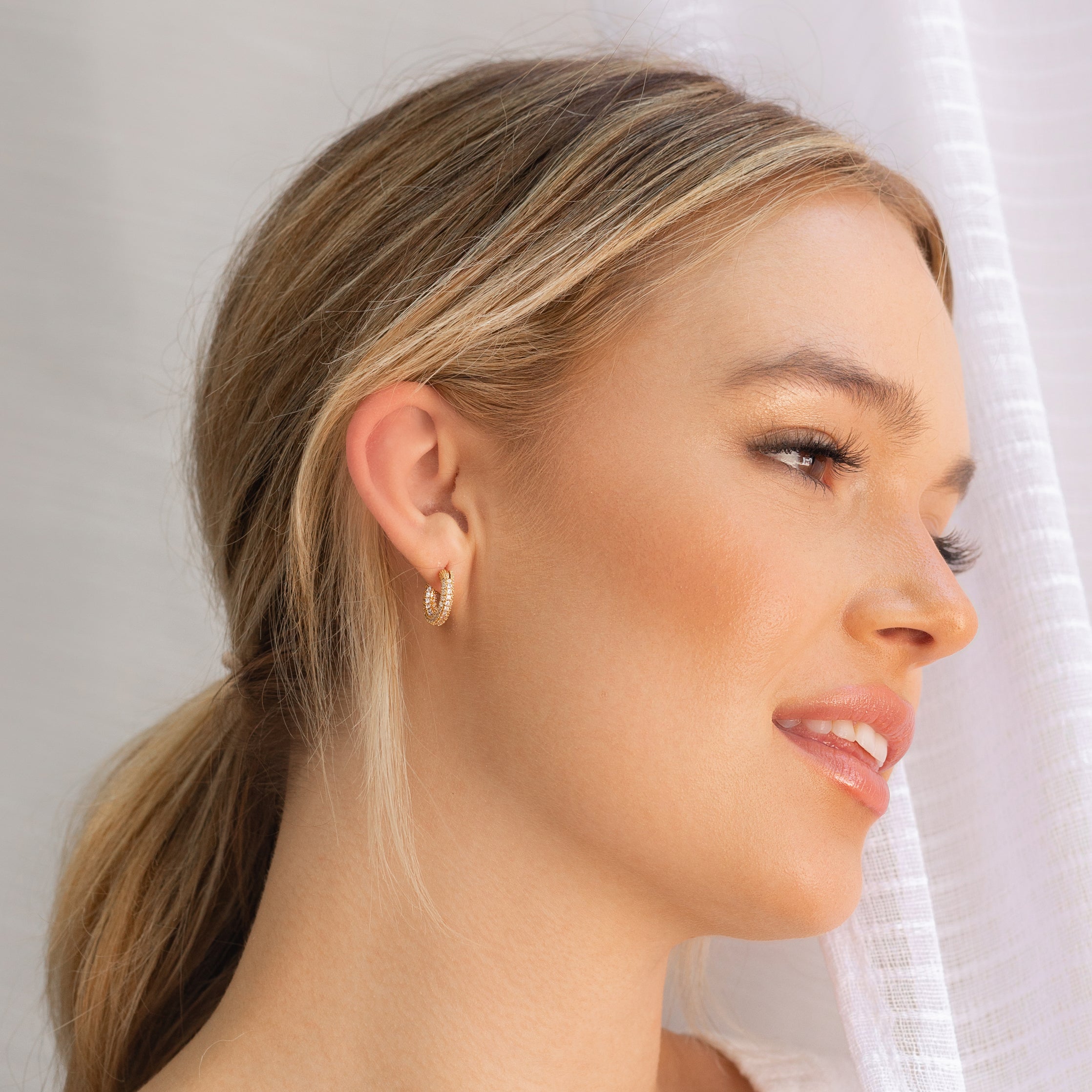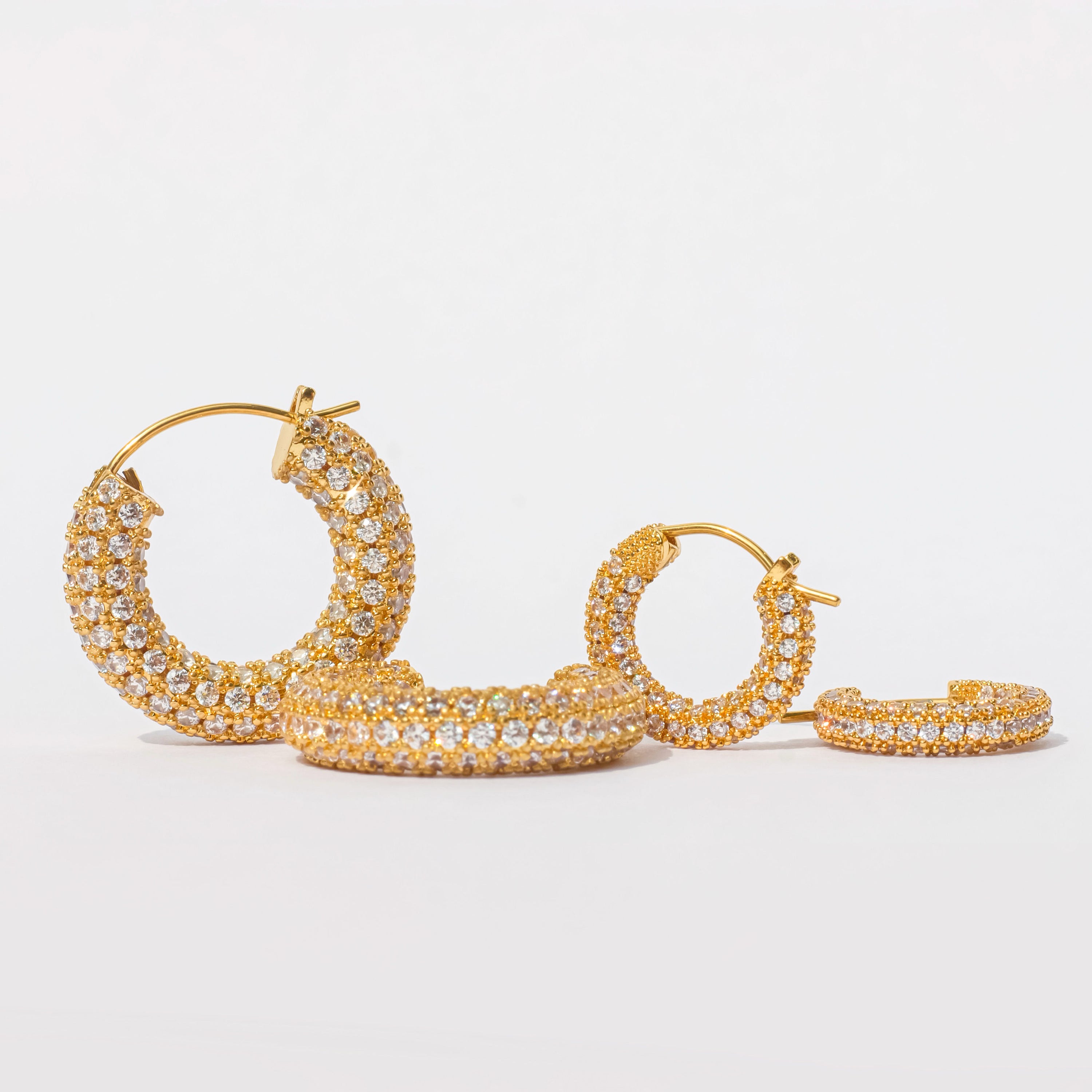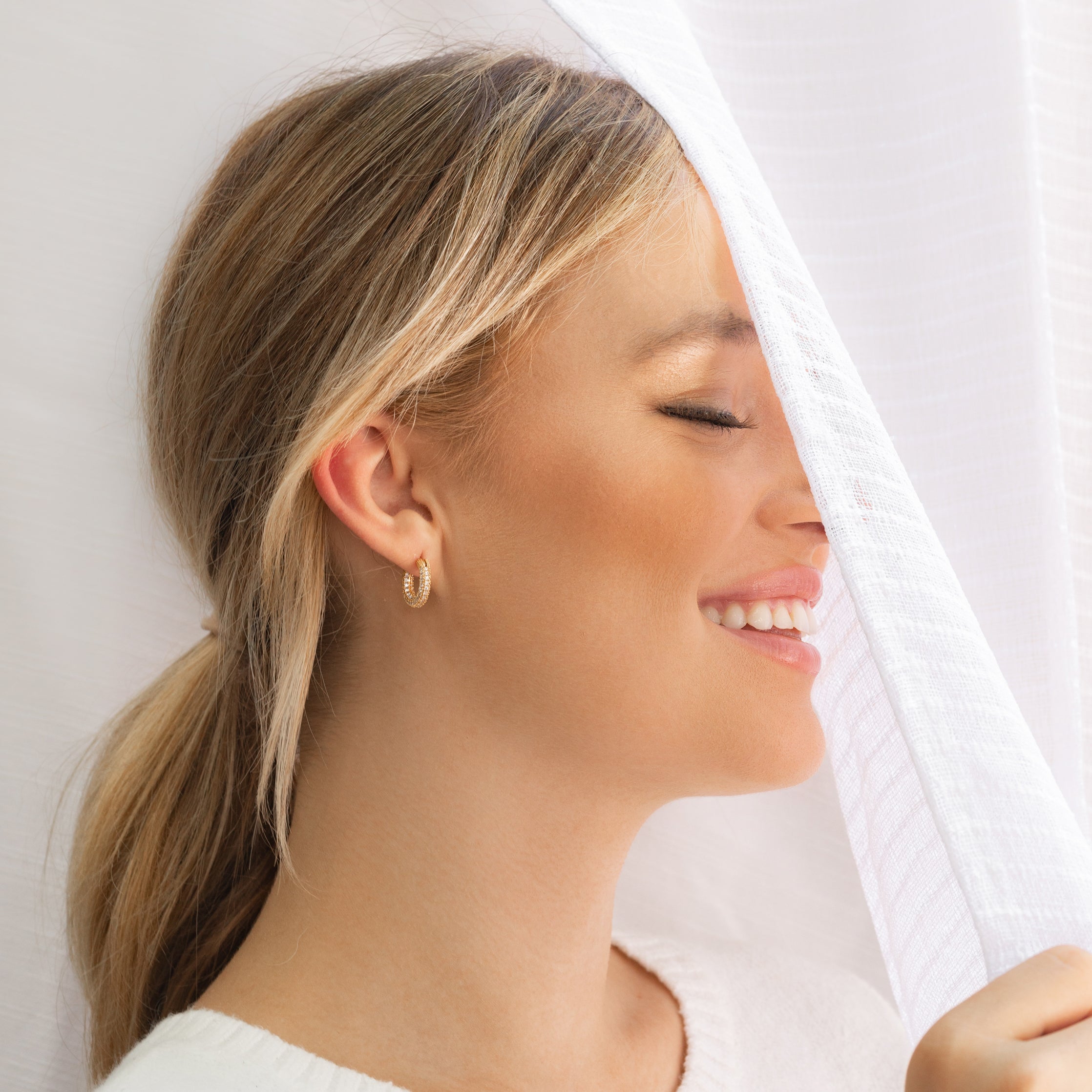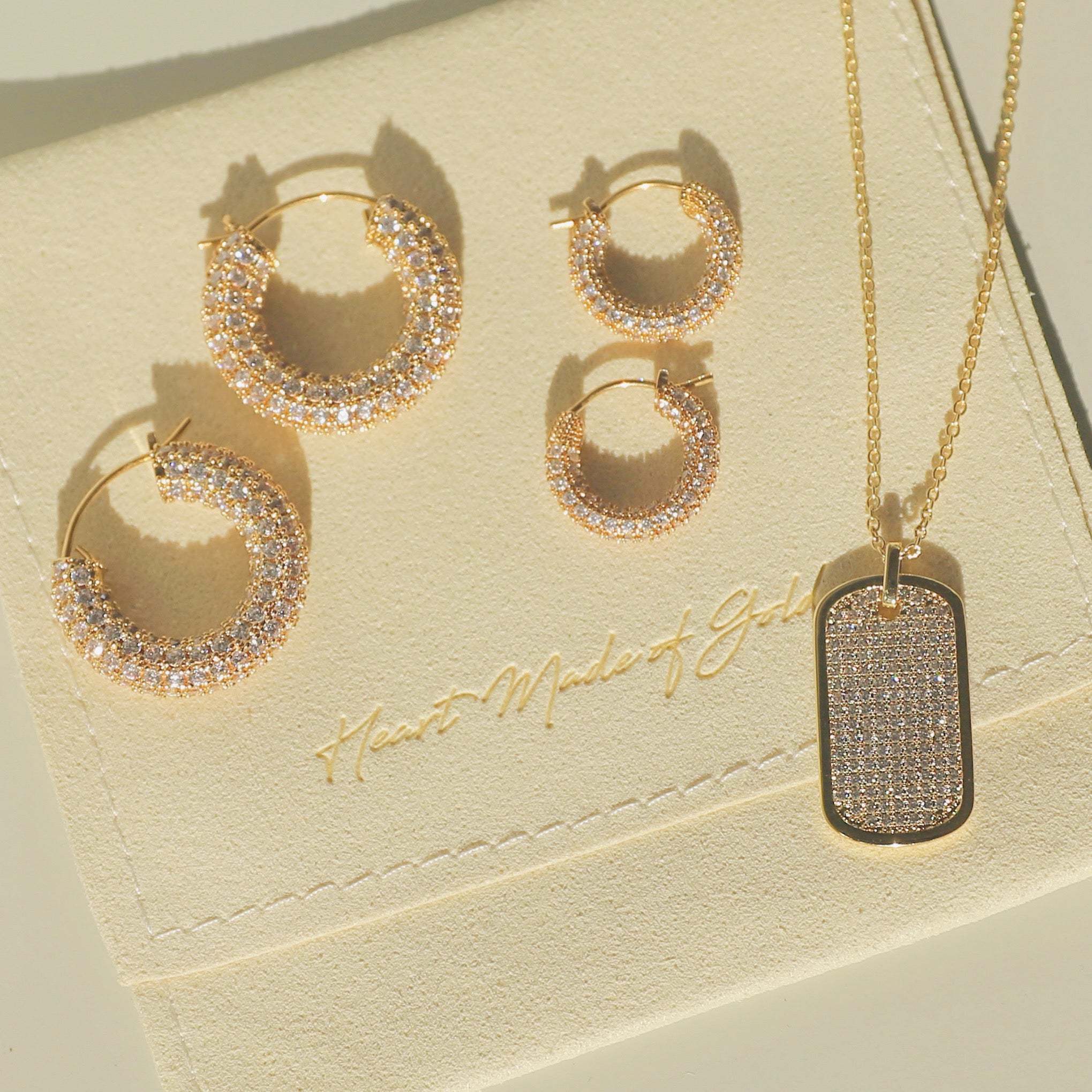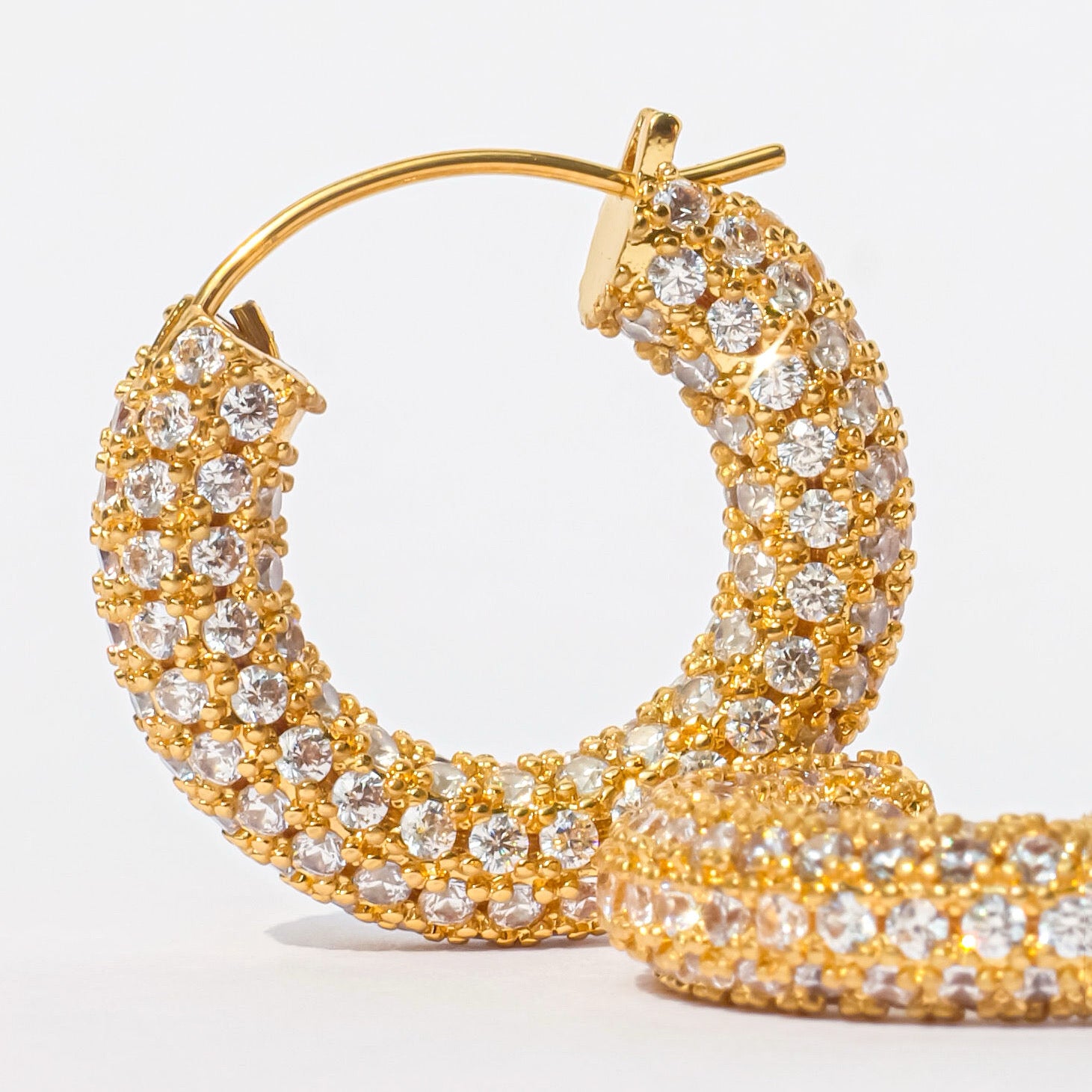 Description
For those who want more sparkle in life. Our Small Pave hoops earrings are for making a statement or layering with all your favorite earrings! Comes in small and large size. Great for everyday wear and for any occasion.
Large Pave hoops available here.
- Made in 18k gold plating
- Small: 
Diameter: 9.3 mm. / 
Thickness: 3.4 mm.
- Waterproof, tarnish resistant & hypoallergenic