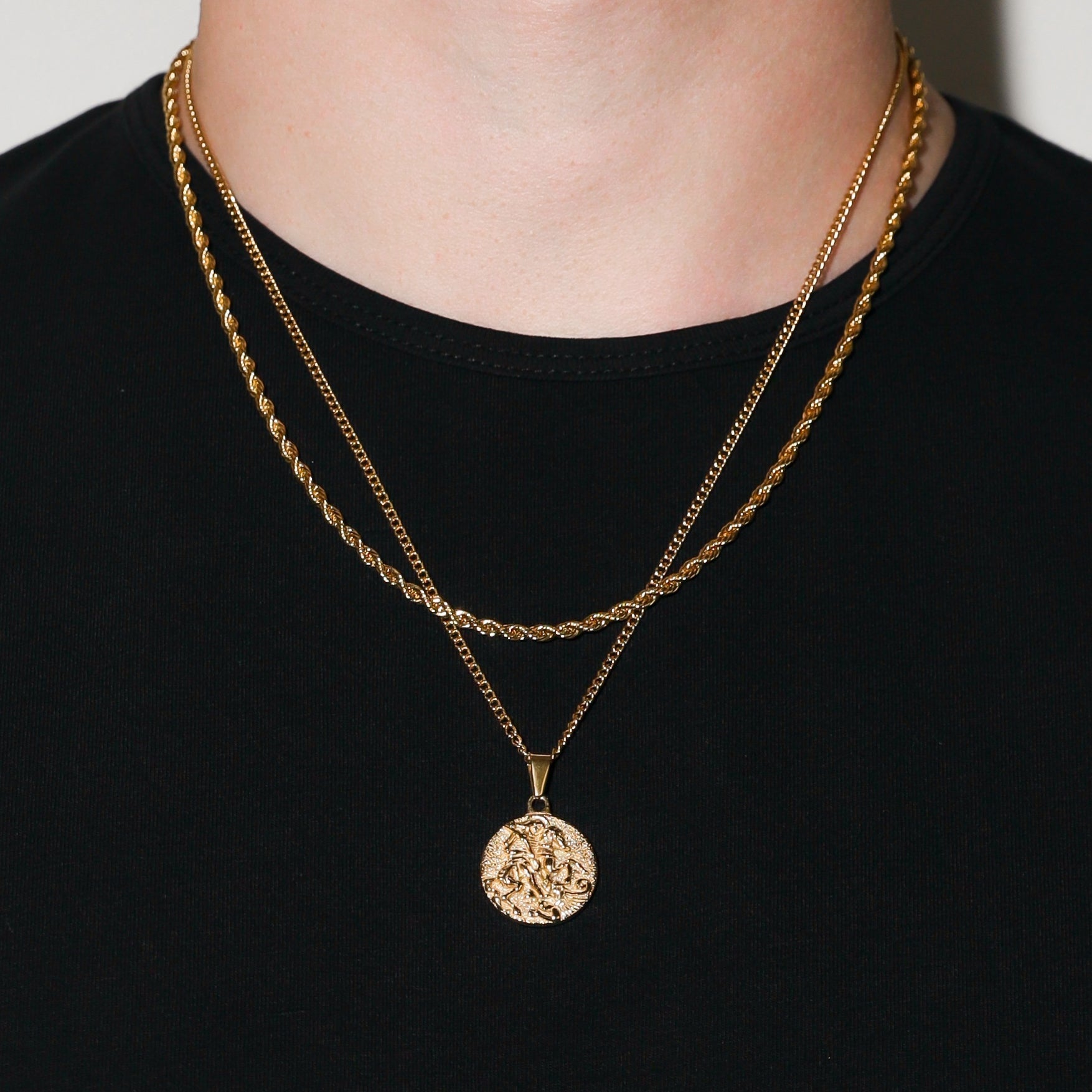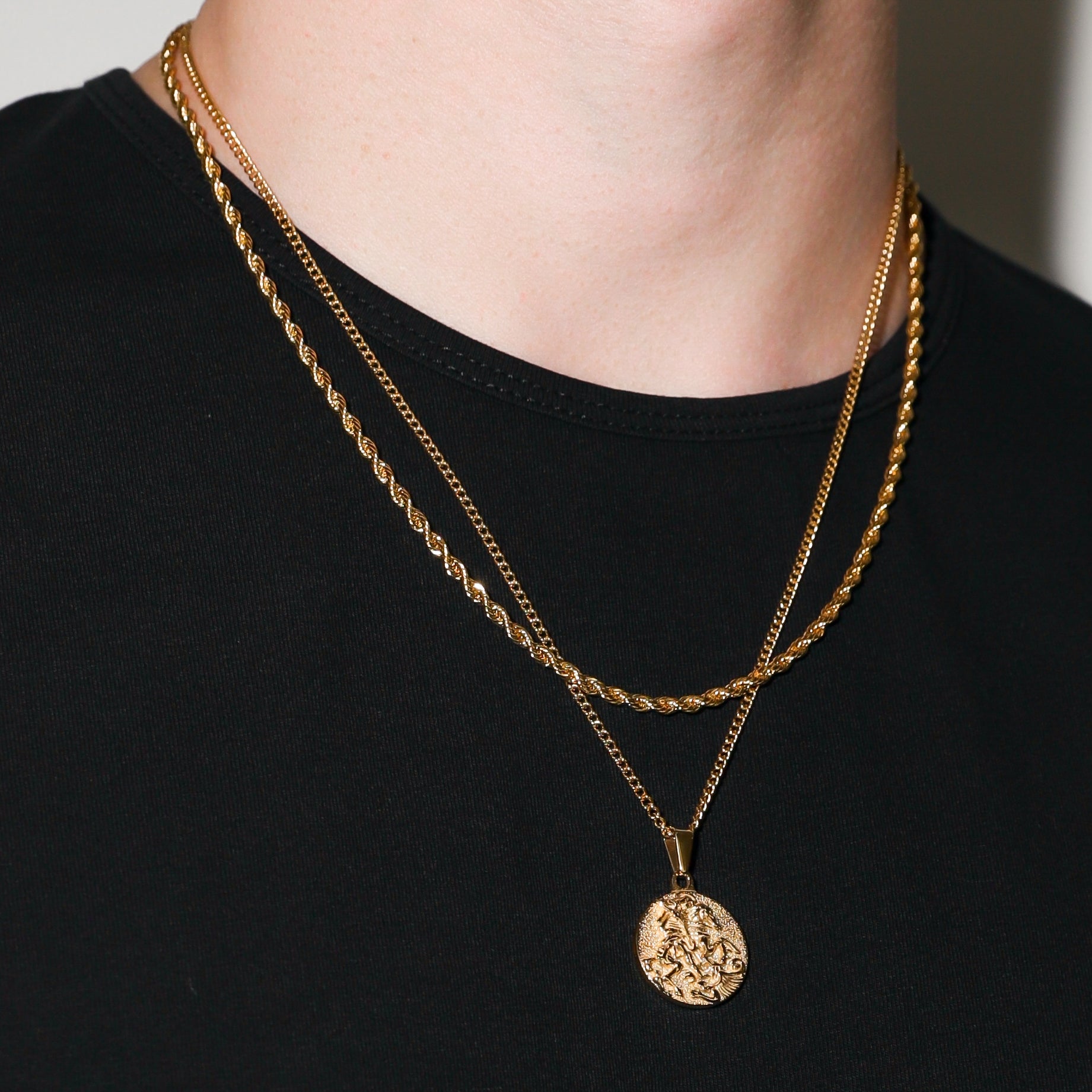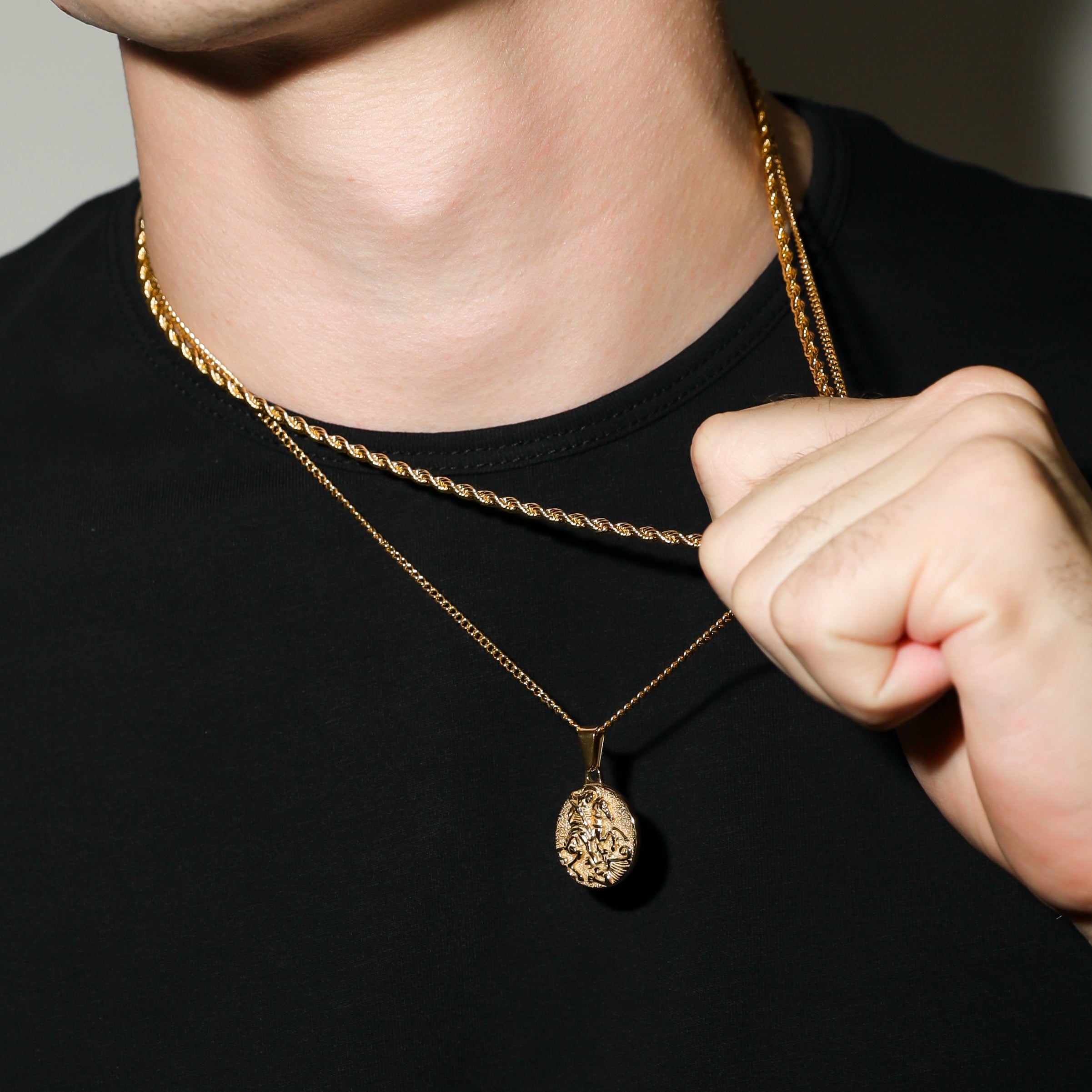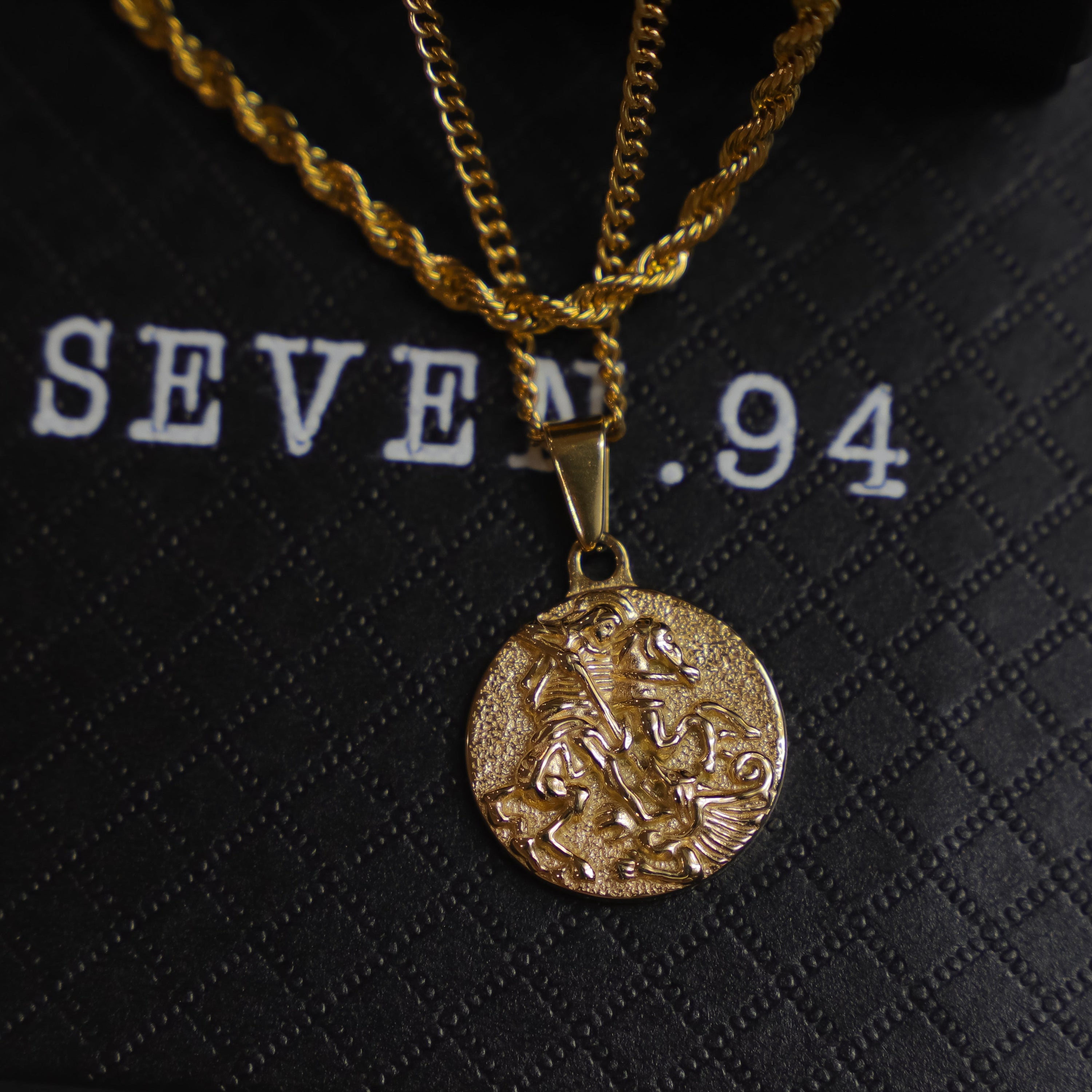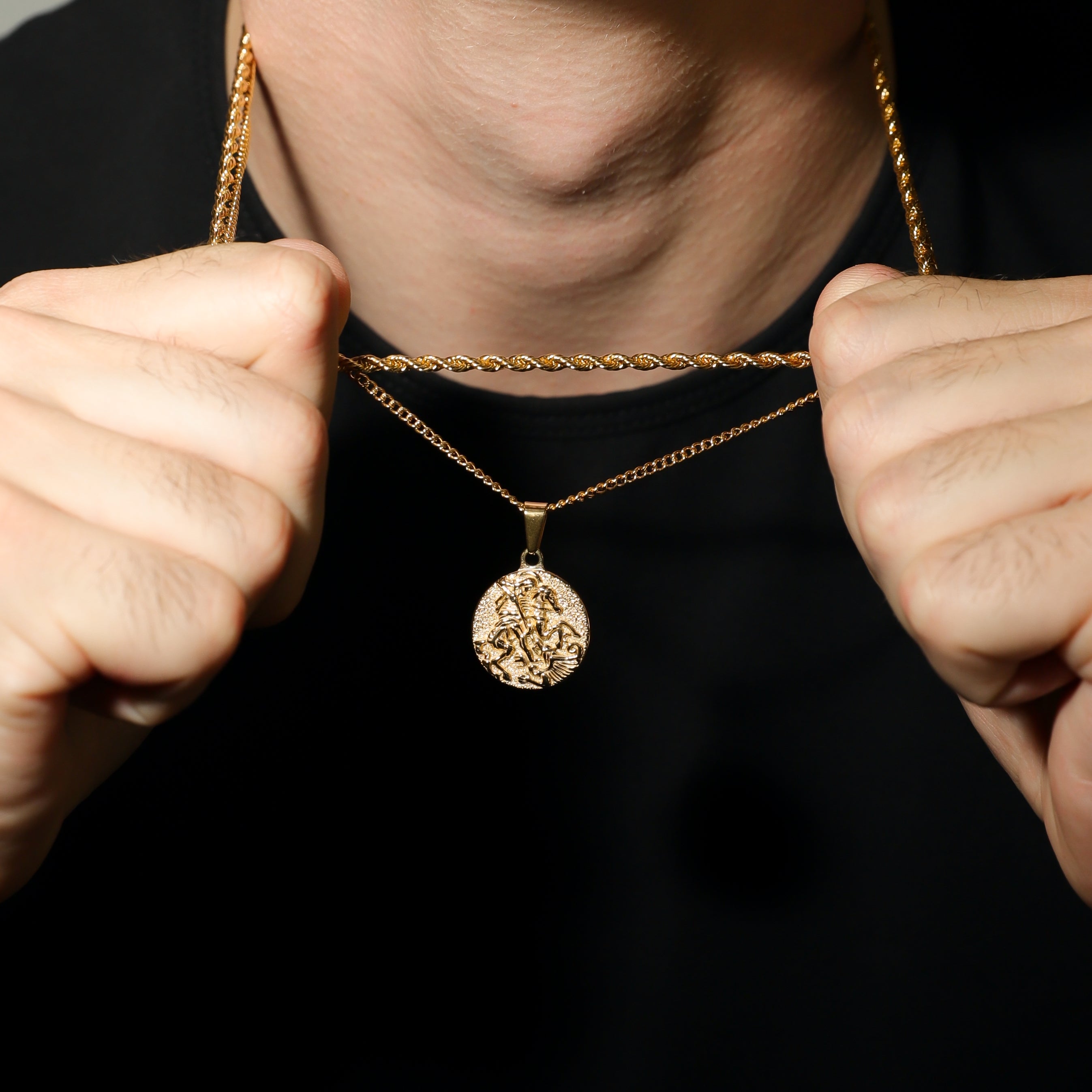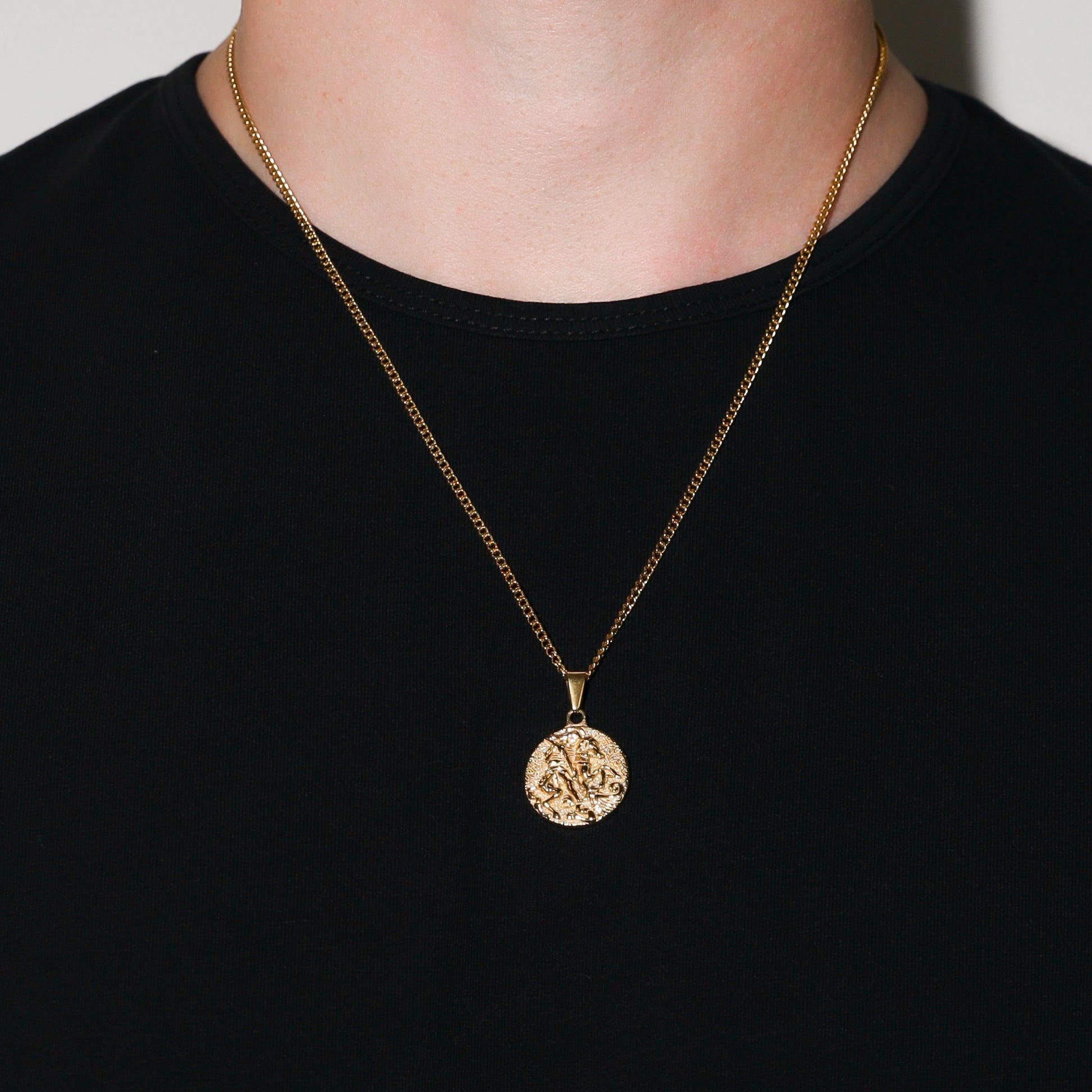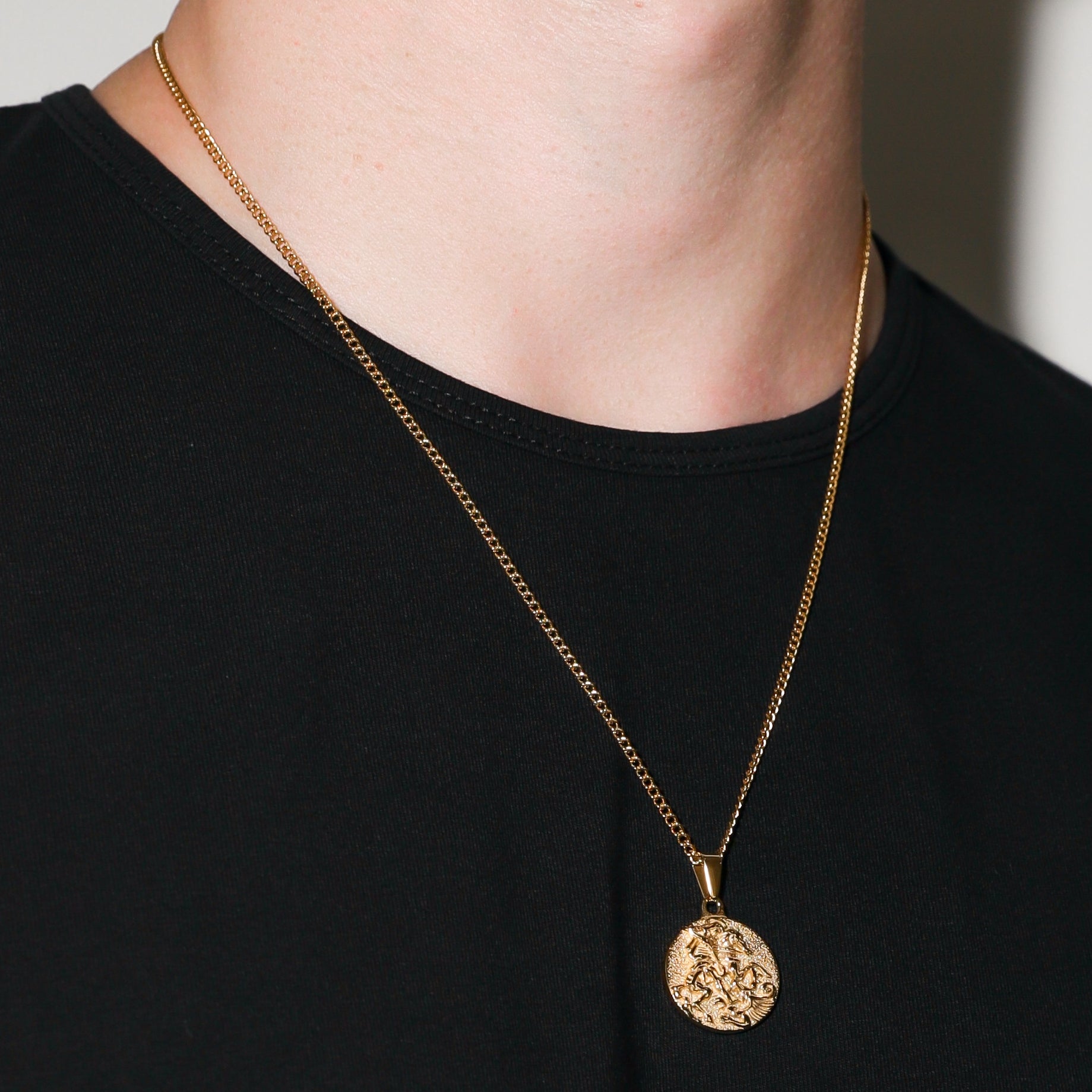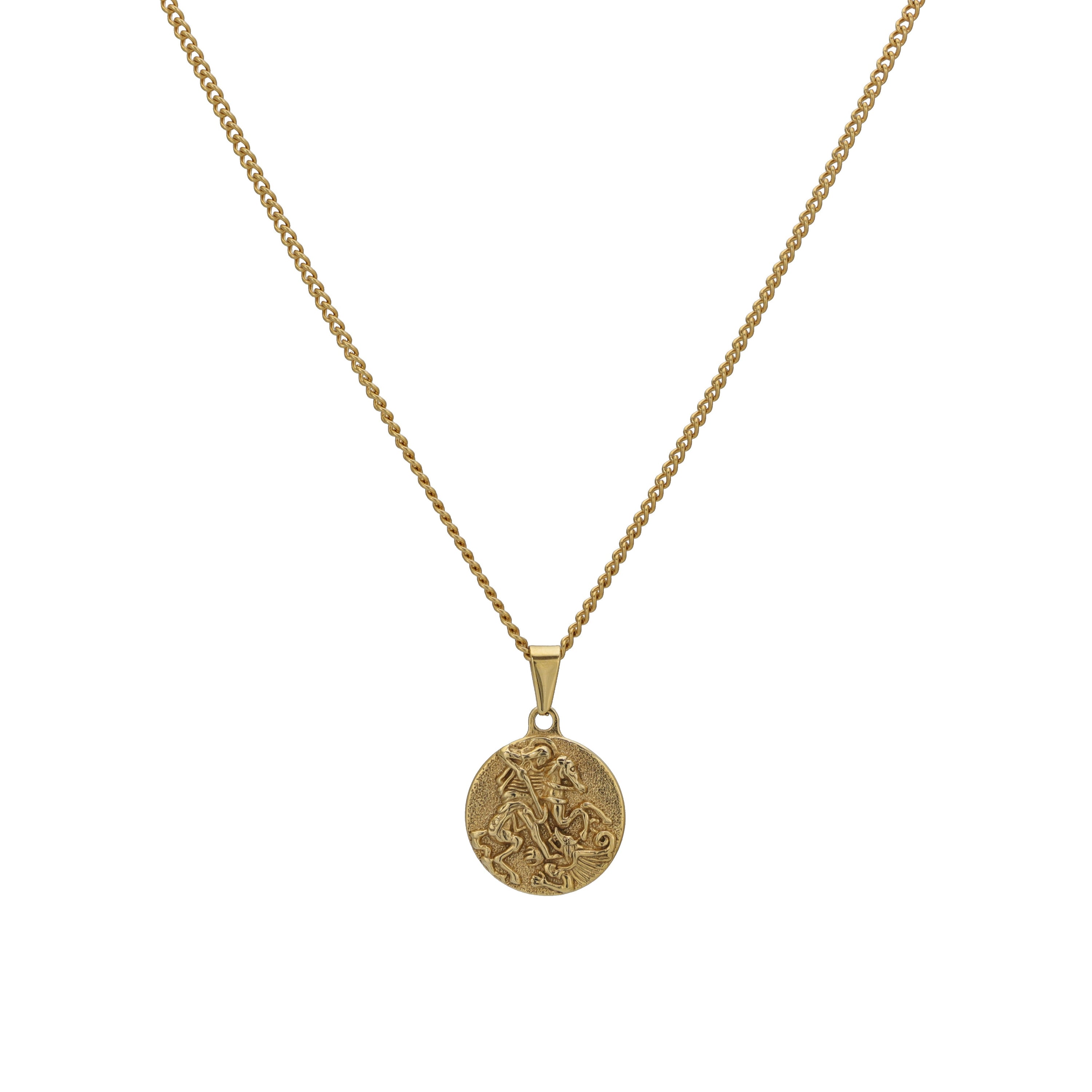 Saint George Coin Gold Set
Description
*SOLD AS A SET - Saint George Pendant Necklace and Rope Chain*
Our St. George pendant/medal and Rope Chain are made from Premium quality 316L stainless steel. This allows the pendant and chain to be water and sweat resistant. This chain can be worn on its own as a statement or be layered with other chains from our shop.
As legend holds, Saint George bravely killed a dragon that was terrorizing the city of Silene, Libya. As a reward for killing the dragon, George was awarded treasure which he donated to the poor. As a defender of the faith and of his community, this knight soon became a Saint.
He was a brave knight and a Christian who converted many to the faith after his courageous act.
♛ DETAILS & MATERIALS ♛
Saint George Pendant Necklace:
◈ Chain Length: 20.8 Inches
◈ Chain Width: 2.2 MM
◈ Chain Style: Curb chain
◈ Pendant Size: 20mm x 20mm x 3.2mm
◈ Chain Quality: 316L stainless steel with PVD vacuum 18K gold plating
◈ Chain Clasp: Lobster
Rope Link Chain:
◈ Chain Length:20 Inches
◈ Chain Width: 3 MM
◈ Chain Style: Gold Rope Chain
◈ Chain Quality: 316L stainless steel with PVD vacuum 18K gold plating
◈ Chain Clasp: Lobster
◈ Model is male, 5'10 & size medium
◈ Hypoallergenic, water and sweat resistant
Saint George Coin Gold Set