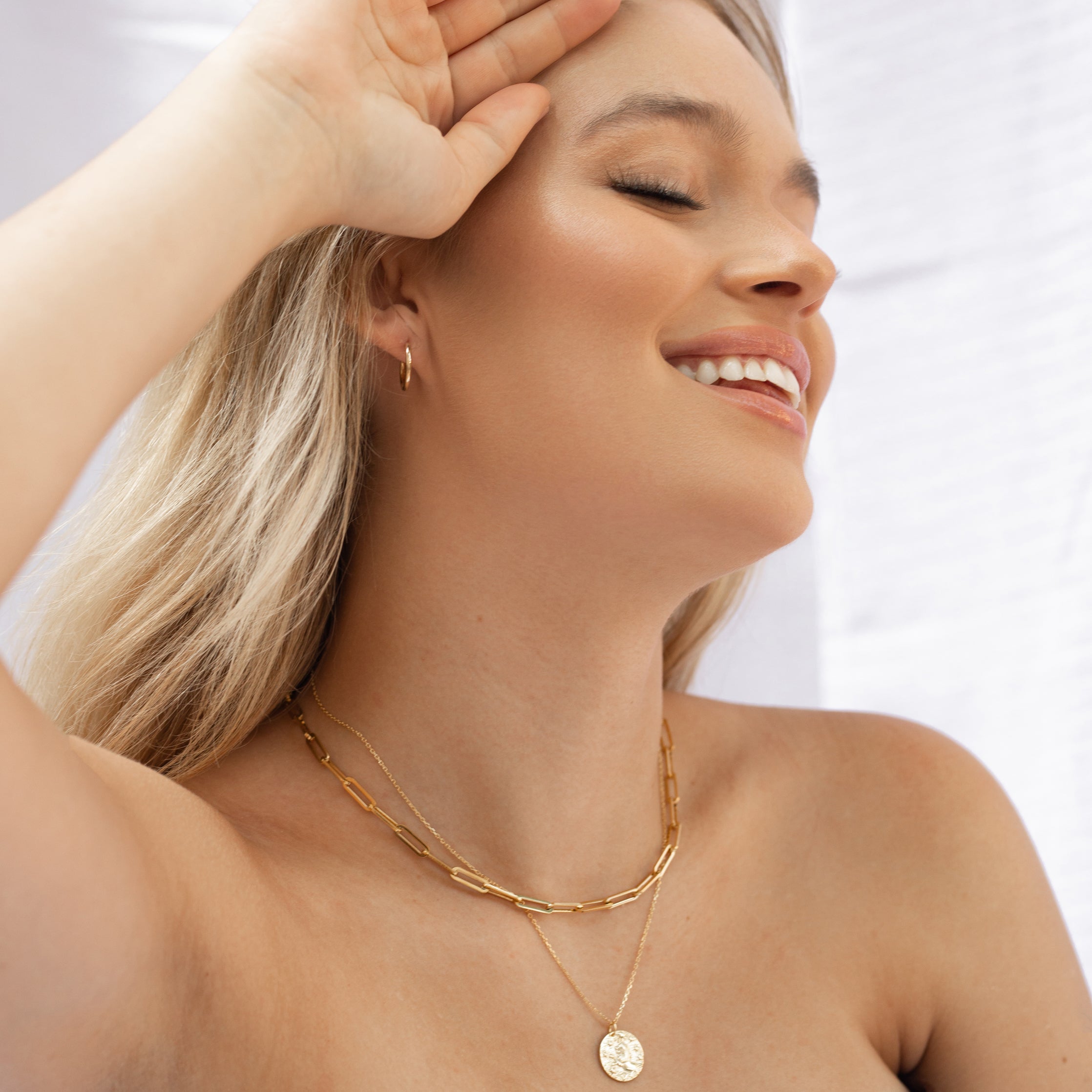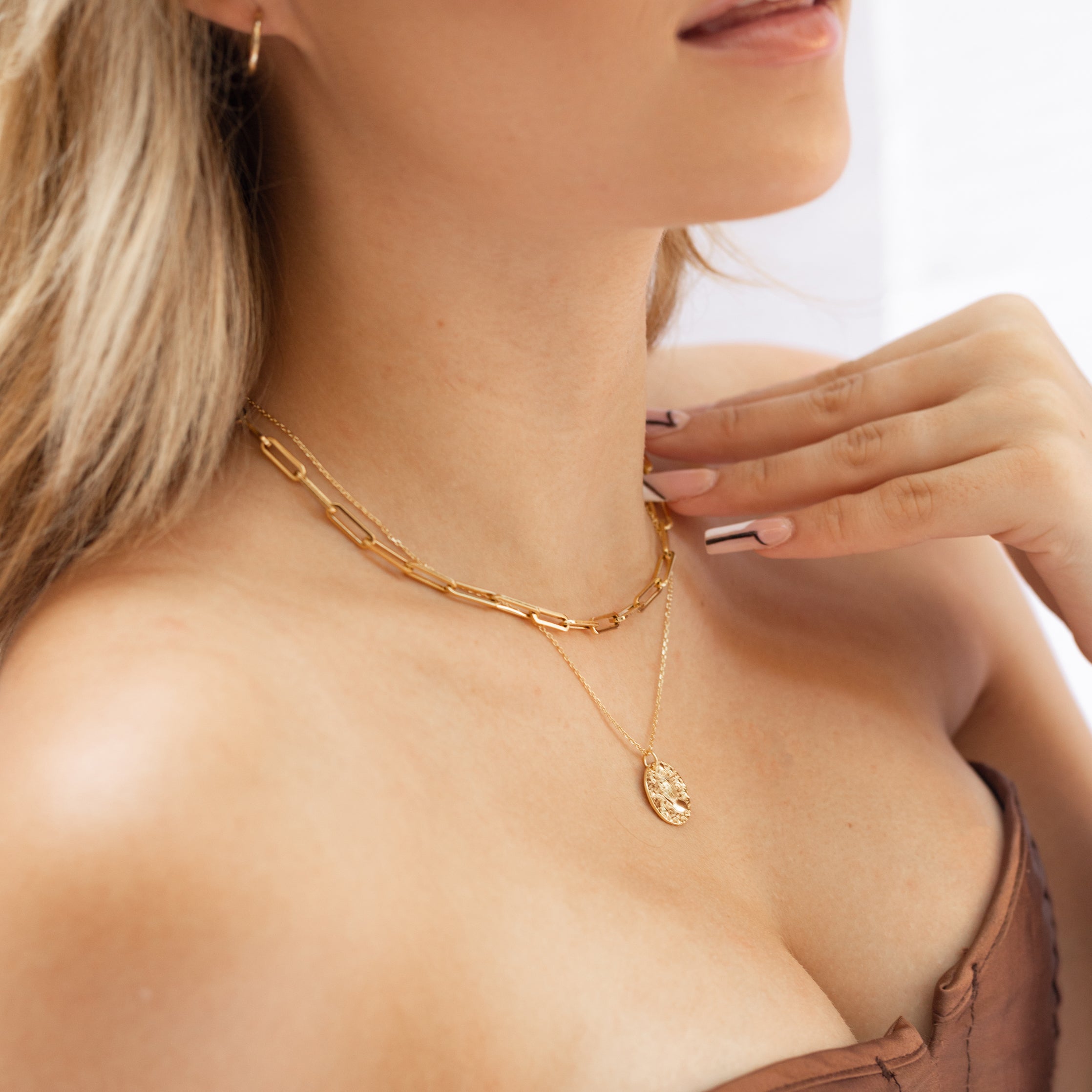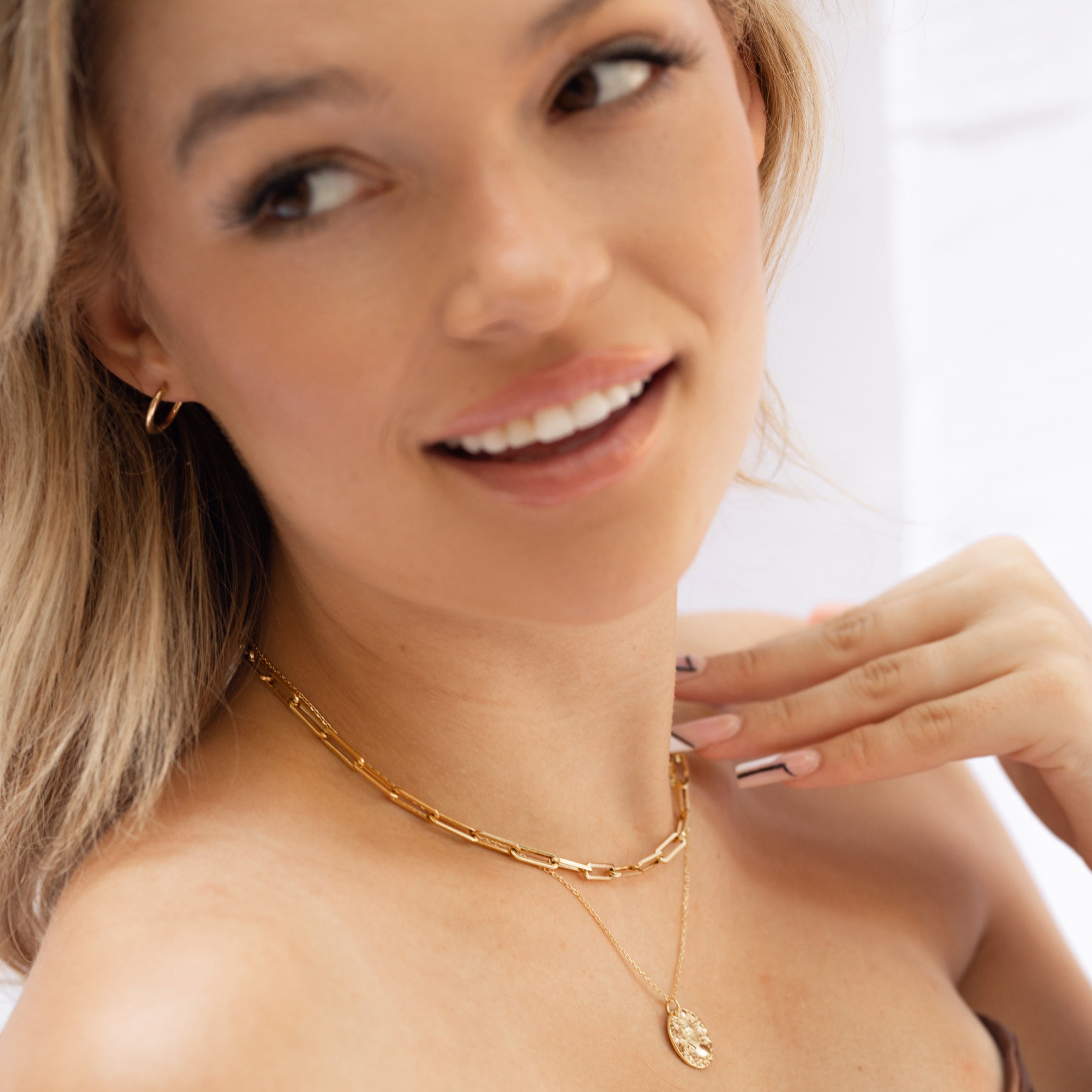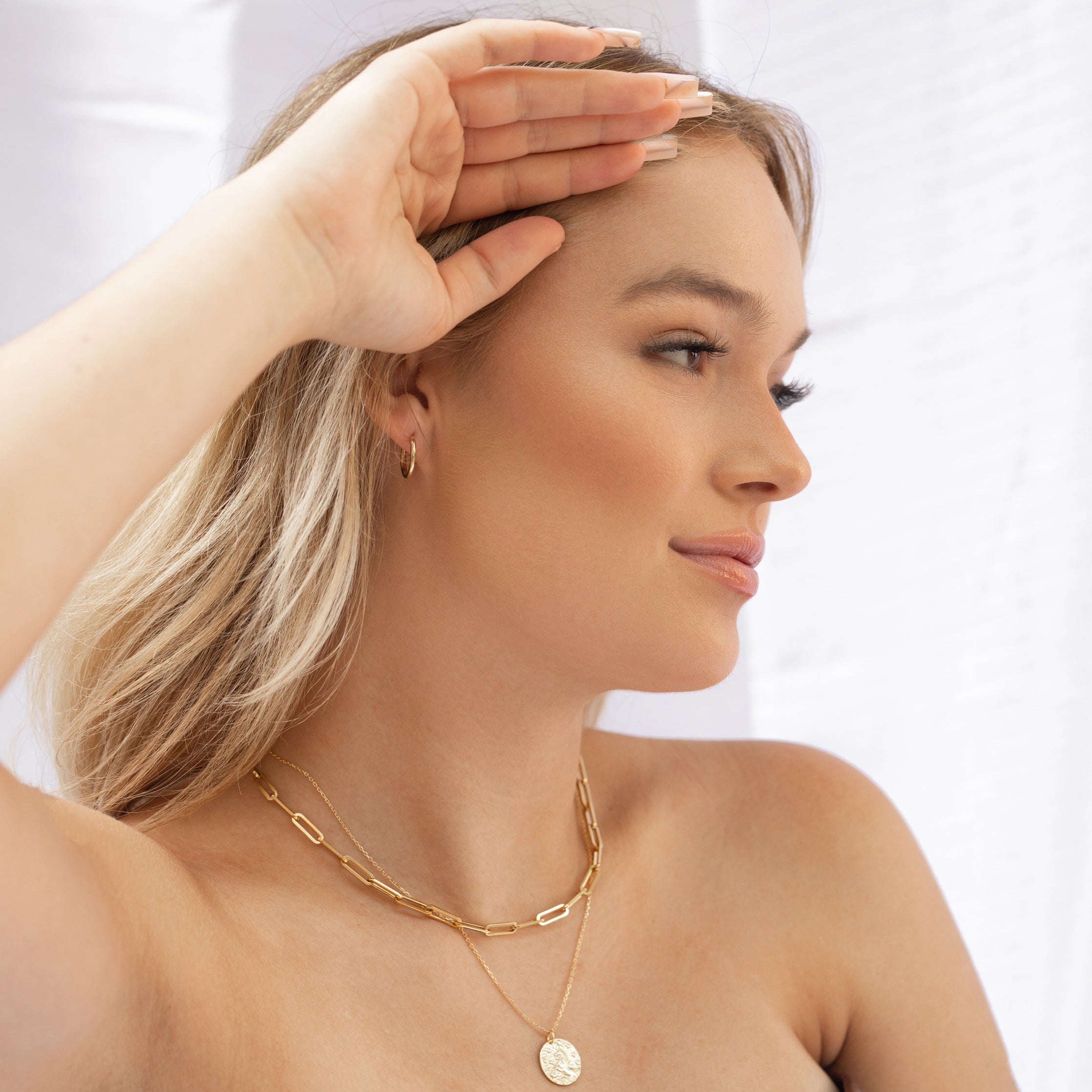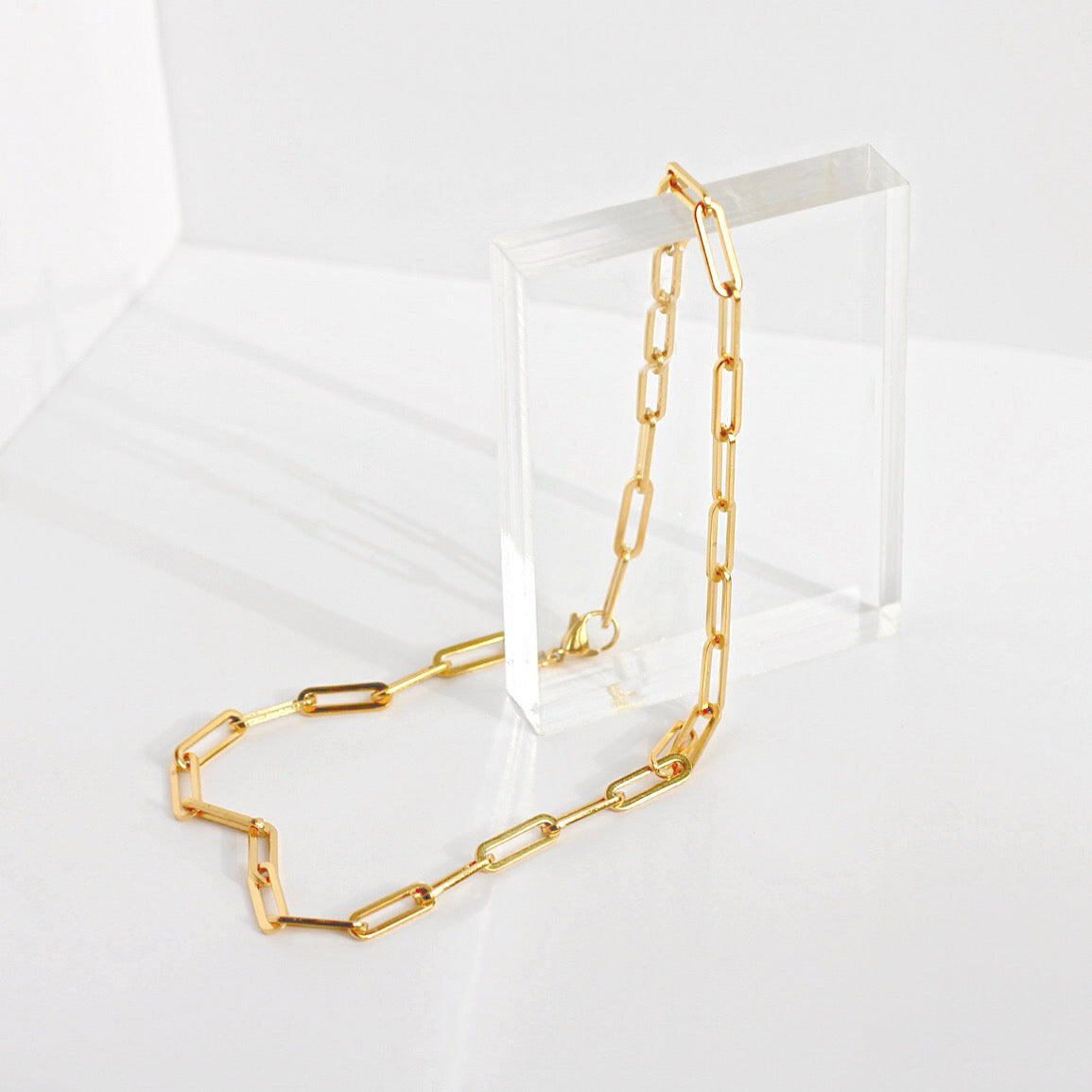 Description
Our Large Paperclip necklace makes an edgy statement. Perfect for any occasion and meant for everyday wear. Great for people with sensitive skin and an affordable alternative to solid 18k gold because this necklace is waterproof and tarnish resistant. Hypoallergenic Stainless Steel with thick layer of 18k gold PVD coating.


- 18k gold plated
- Model is wearing 16" length.
- Chain length available in 14", 16" or 18" 
- Chain Dimensions : 14mm (length) x 4.4mm (width)
- Waterproof / Tarnish resistant / Hypoallergenic