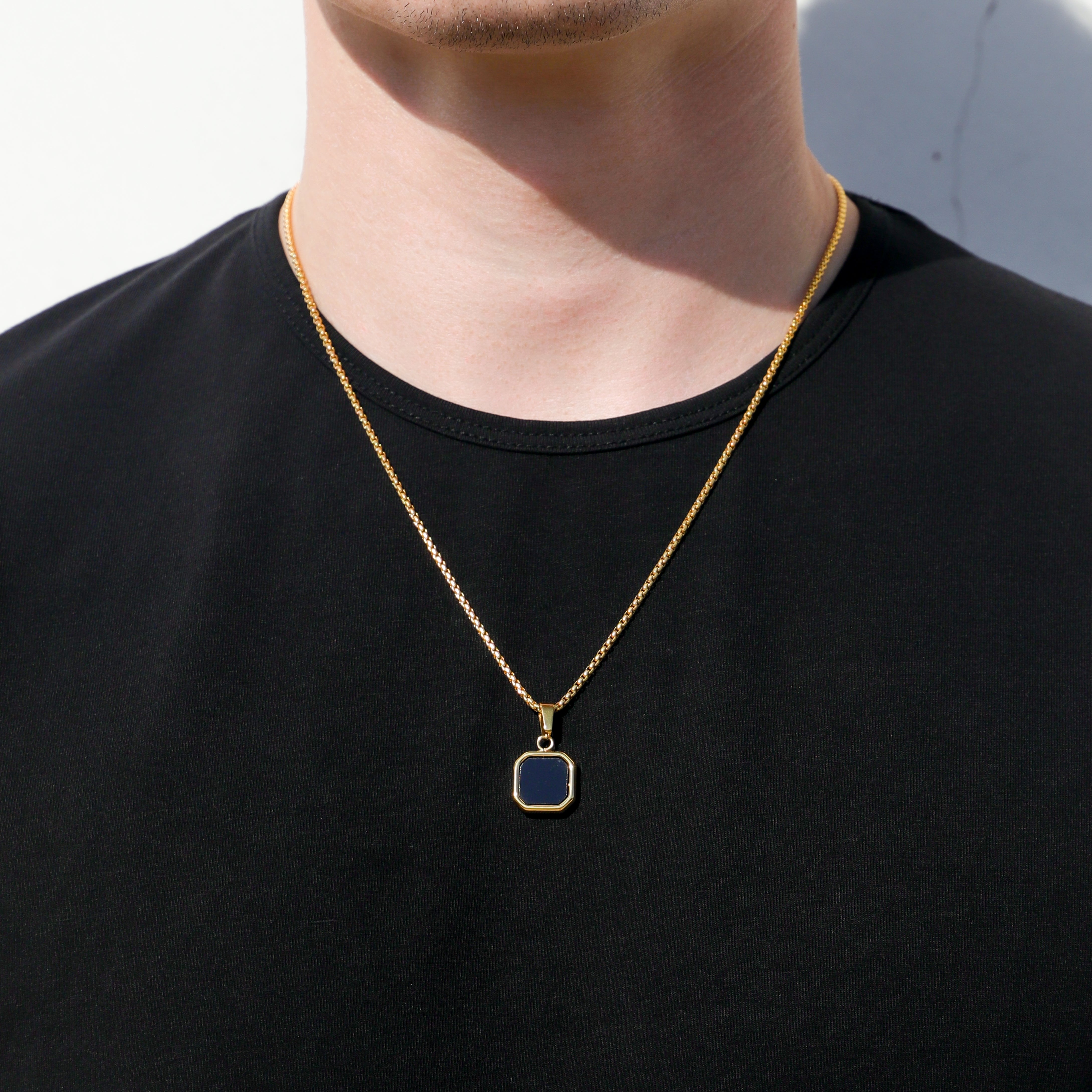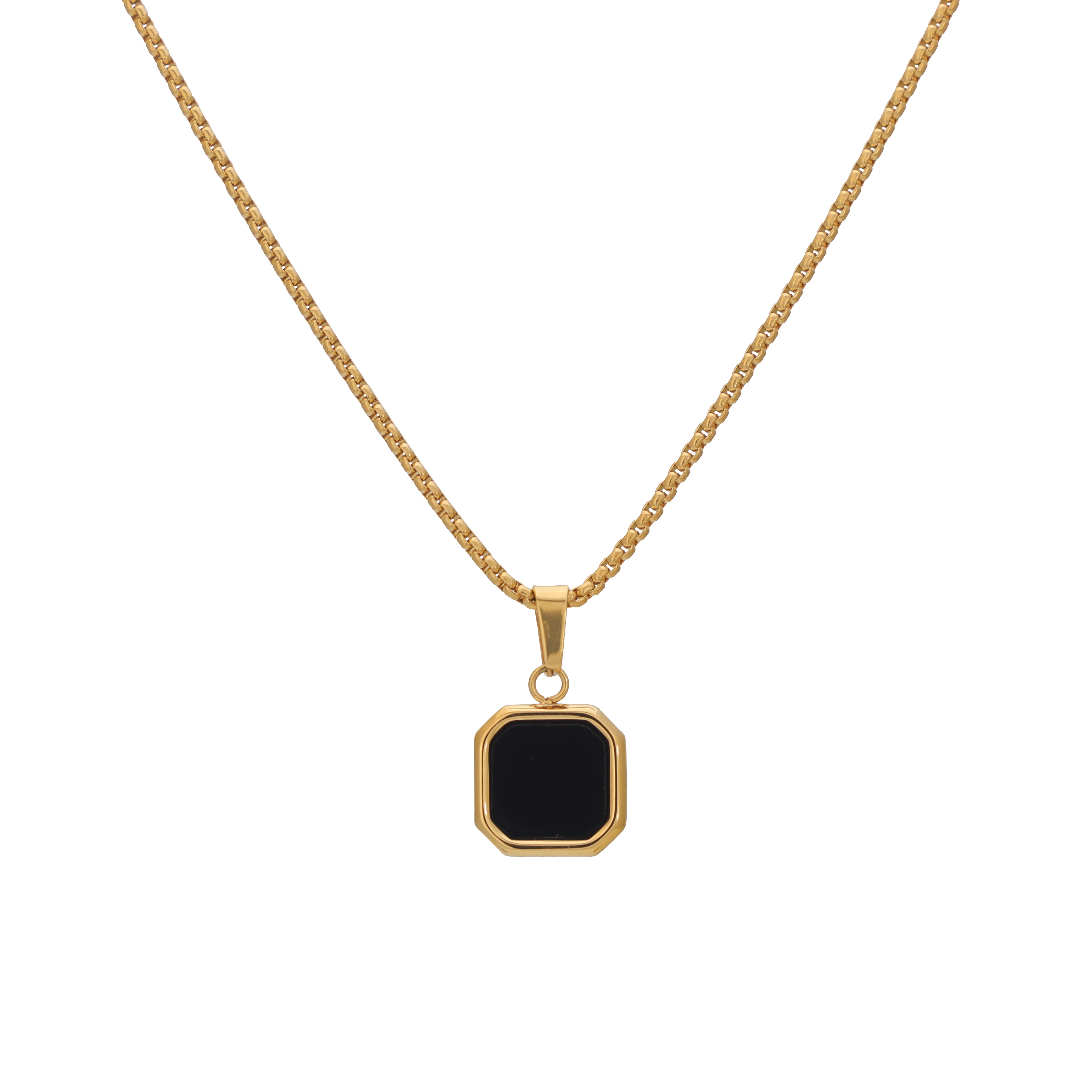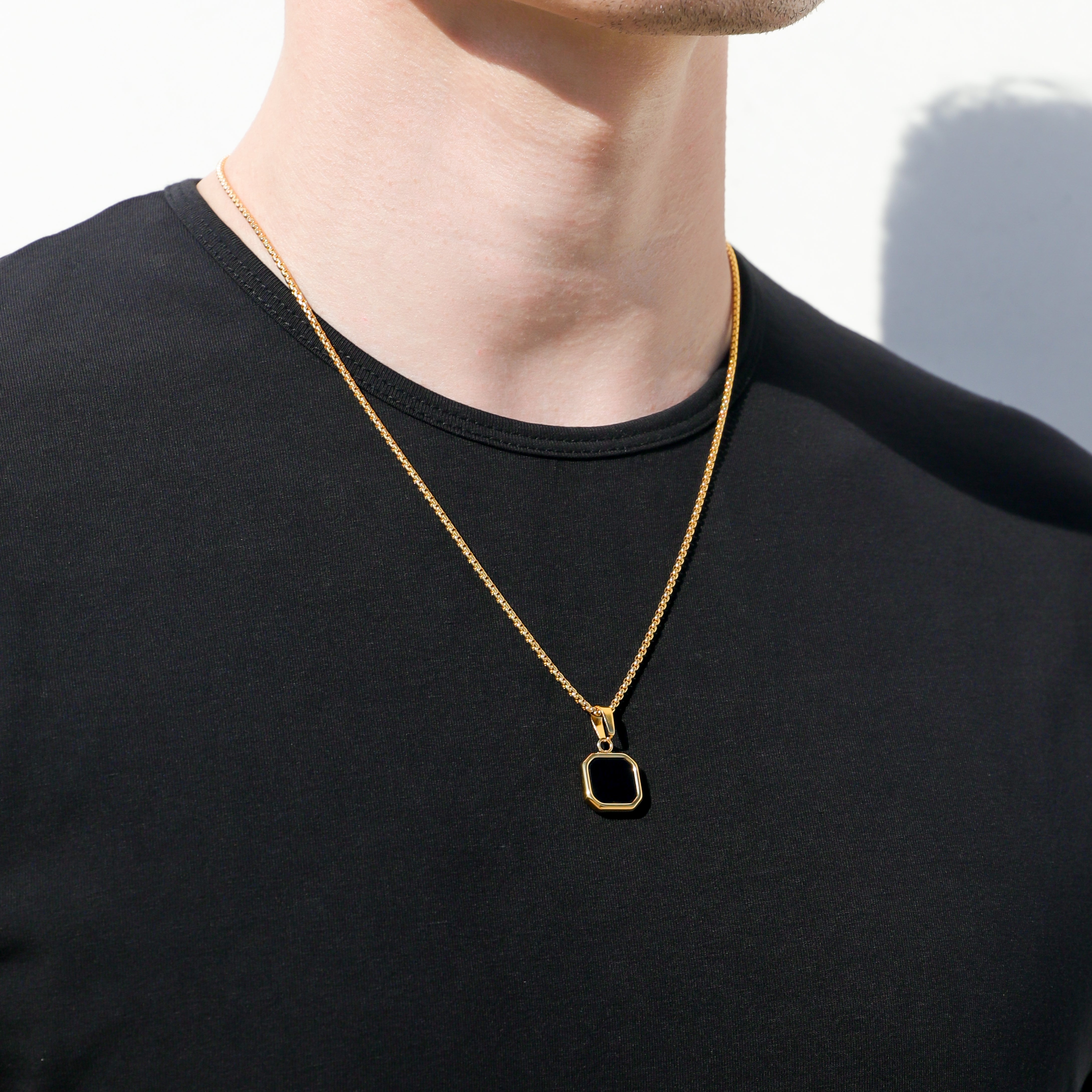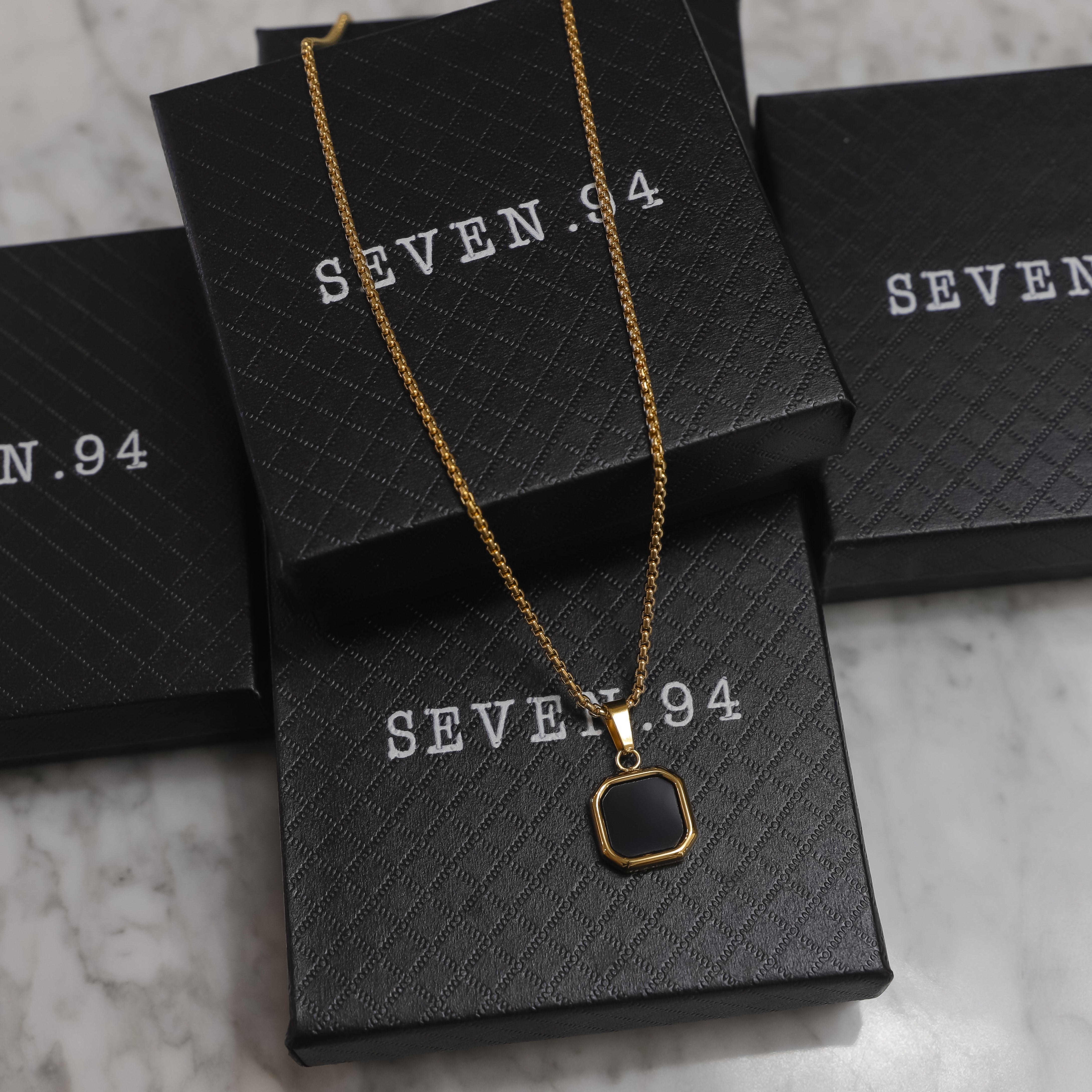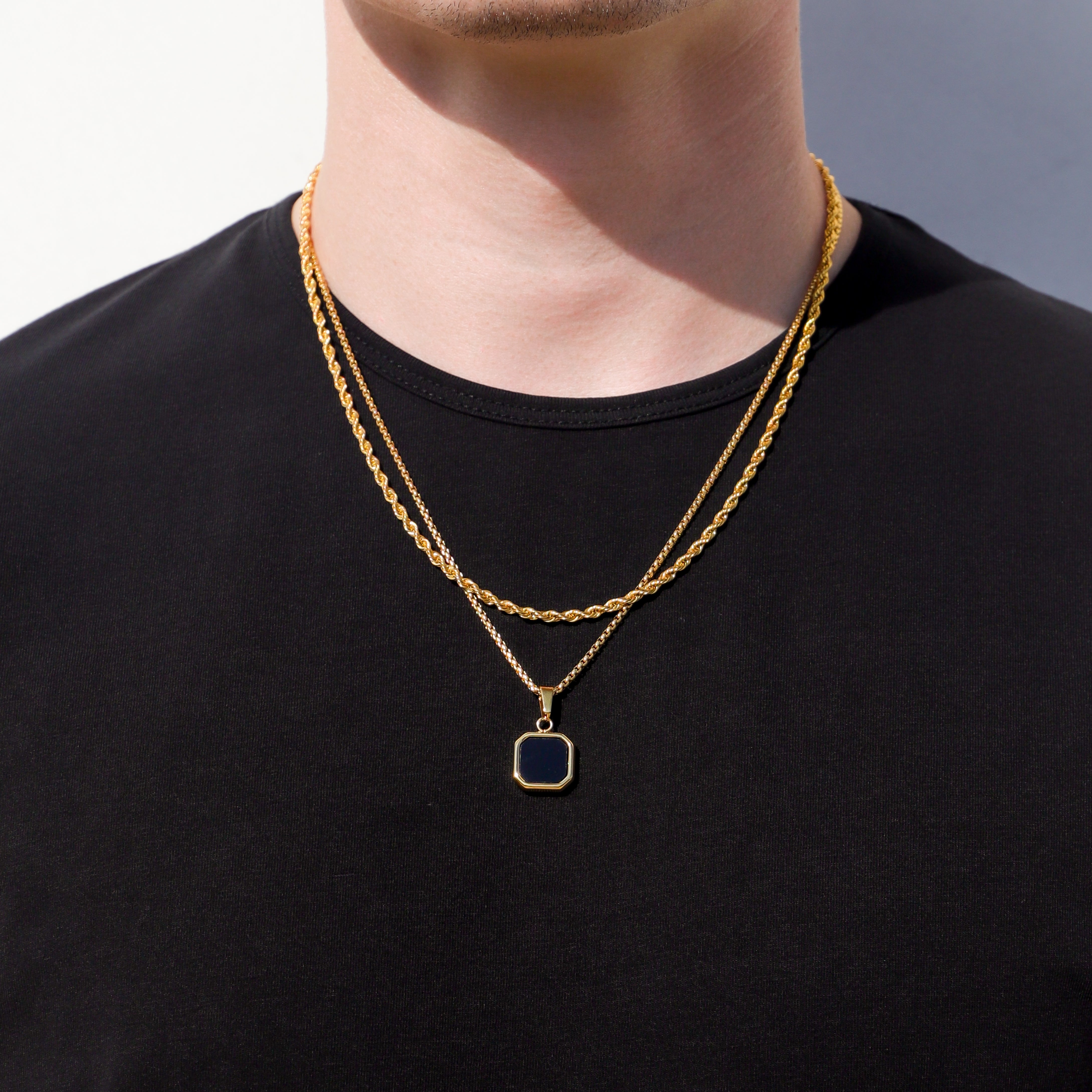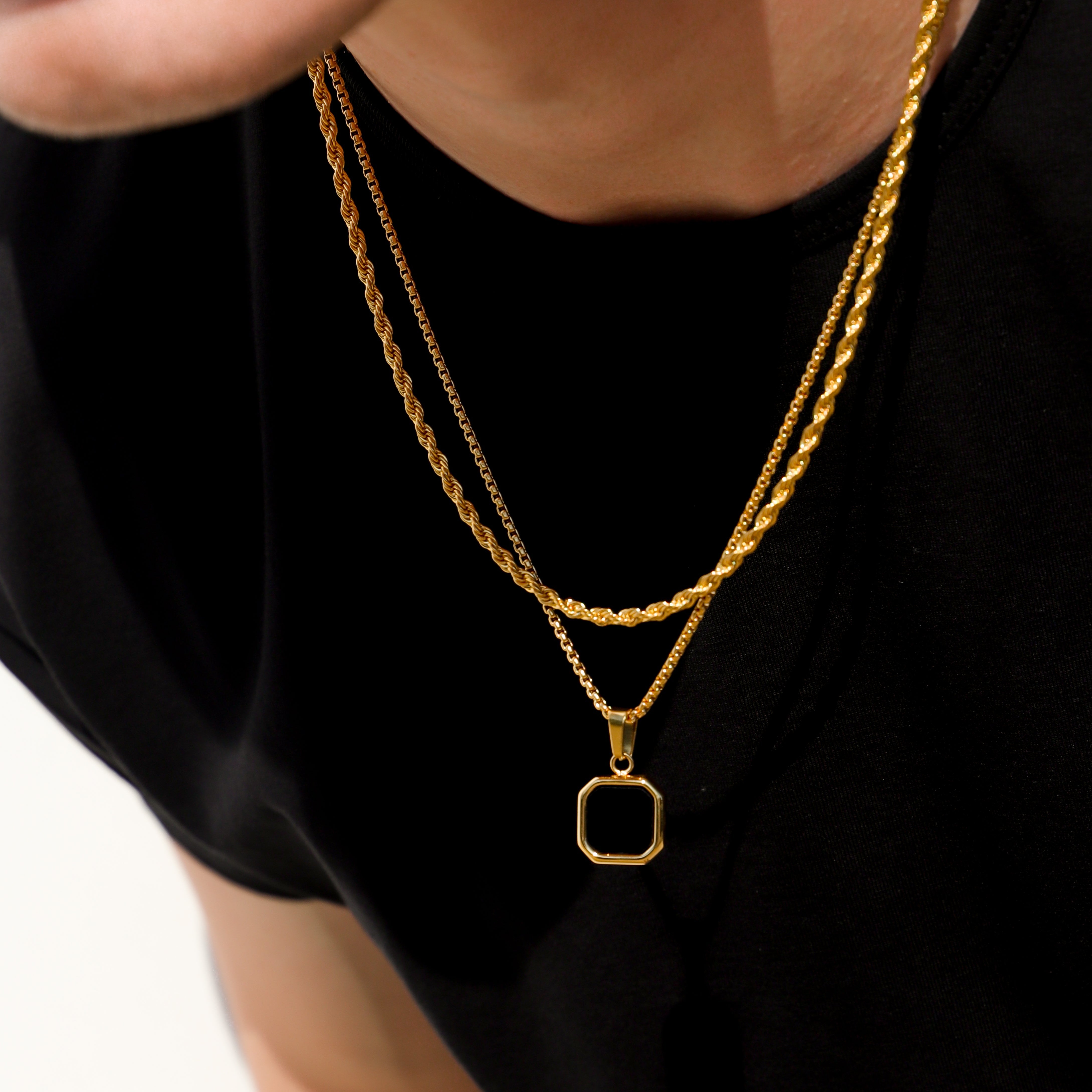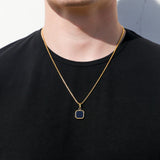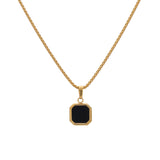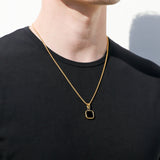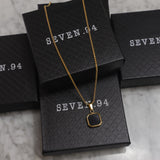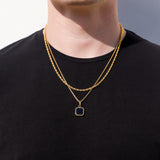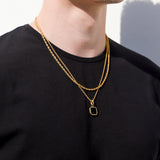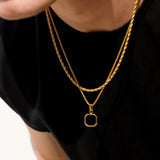 Description

The black onyx stone pendant on a gold round box chain is a striking and sophisticated piece of jewelry. The pendant showcases a sleek and polished black imitation onyx stone, renowned for its deep black color and smooth surface. The stone is expertly set in a luxurious gold bezel, accentuating its elegance and creating a captivating contrast.

The pendant gracefully hangs from a gold round box chain, featuring interconnected square links that lend a modern and stylish appearance. The chain perfectly complements the pendant, offering a sleek and polished aesthetic.

This pendant exudes a sense of timeless beauty and refinement, combining the allure of gold with the boldness of black onyx. It serves as a captivating accessory that effortlessly enhances any outfit, be it for a special occasion or everyday wear. The combination of the pendant and the round box chain creates a harmonious and captivating ensemble, making it a cherished addition to your jewelry collection.

◈ Chain Length: 20.8 Inches

◈ Chain Width: 2.2 MM

◈ Chain Style: Round box

◈ Stone: Imitation Black Onyx

◈ Pendant Size: 15.3mm x 15.3mm x 3.8mm

◈ Chain Quality: 316L stainless steel with PVD vacuum 18K gold plating

◈ Chain Clasp: Lobster

◈ Model is male, 5'10 & size medium

◈ Hypoallergenic, water and sweat resistant
Quality & Care

We stand behind the quality of our jewelry. Each piece is tested for quality control and guaranteed to be long lasting, hypoallergenic and tarnish resistant.

If for any reason you are not satisfied with your purchase, our 1 Year Warranty has you covered. No risk, all rewards.
Shipping Details

Free Shipping on orders $50+
Gift Wrap ready
Ready to Ship
MADE IN LOS ANGELES, CA
Founded in 2018, Heart Made of Gold focuses on affordable fashion jewelry that is accessible for all. All of our products are sourced and handmade ethically, 100% hypoallergenic and have a quality above the industry standard.