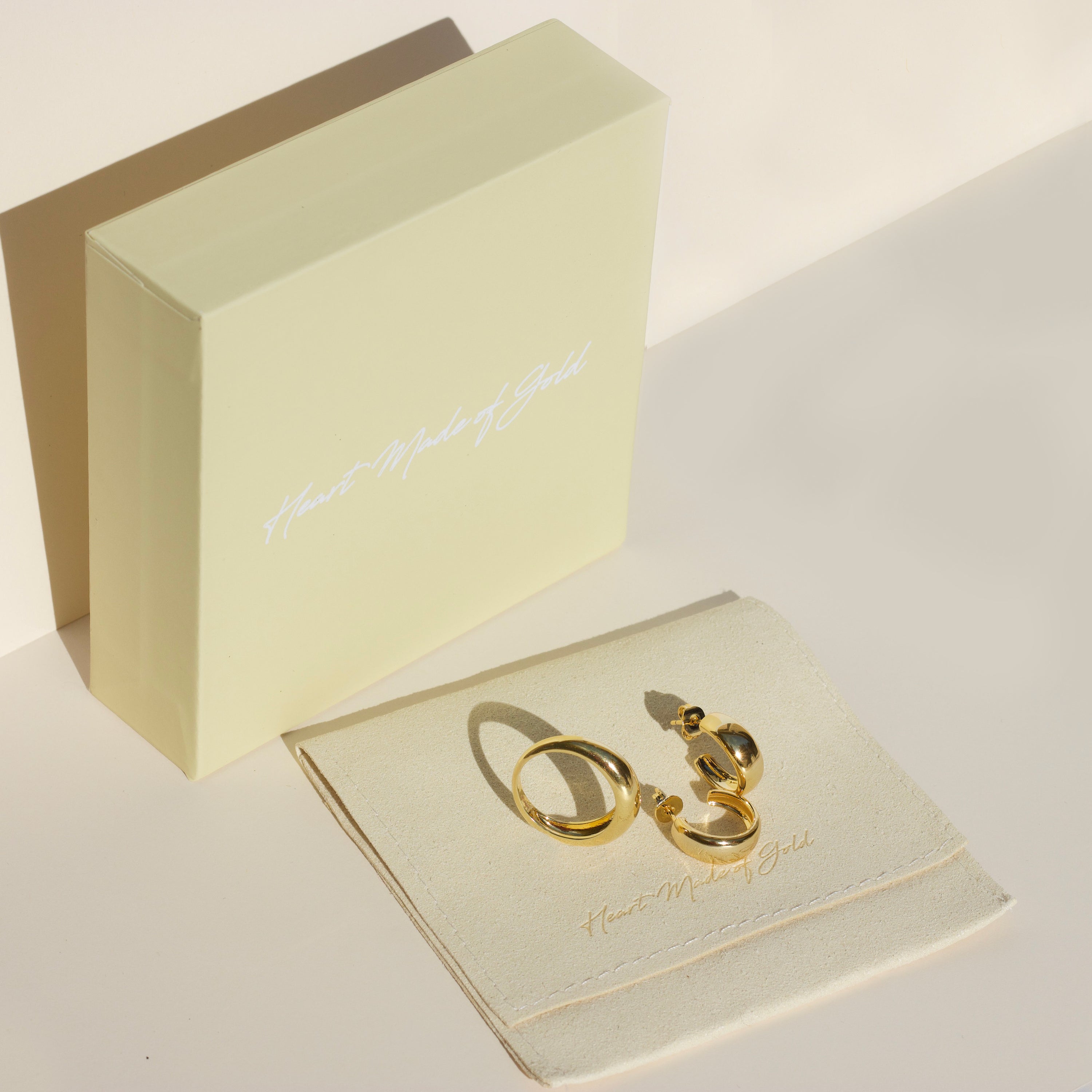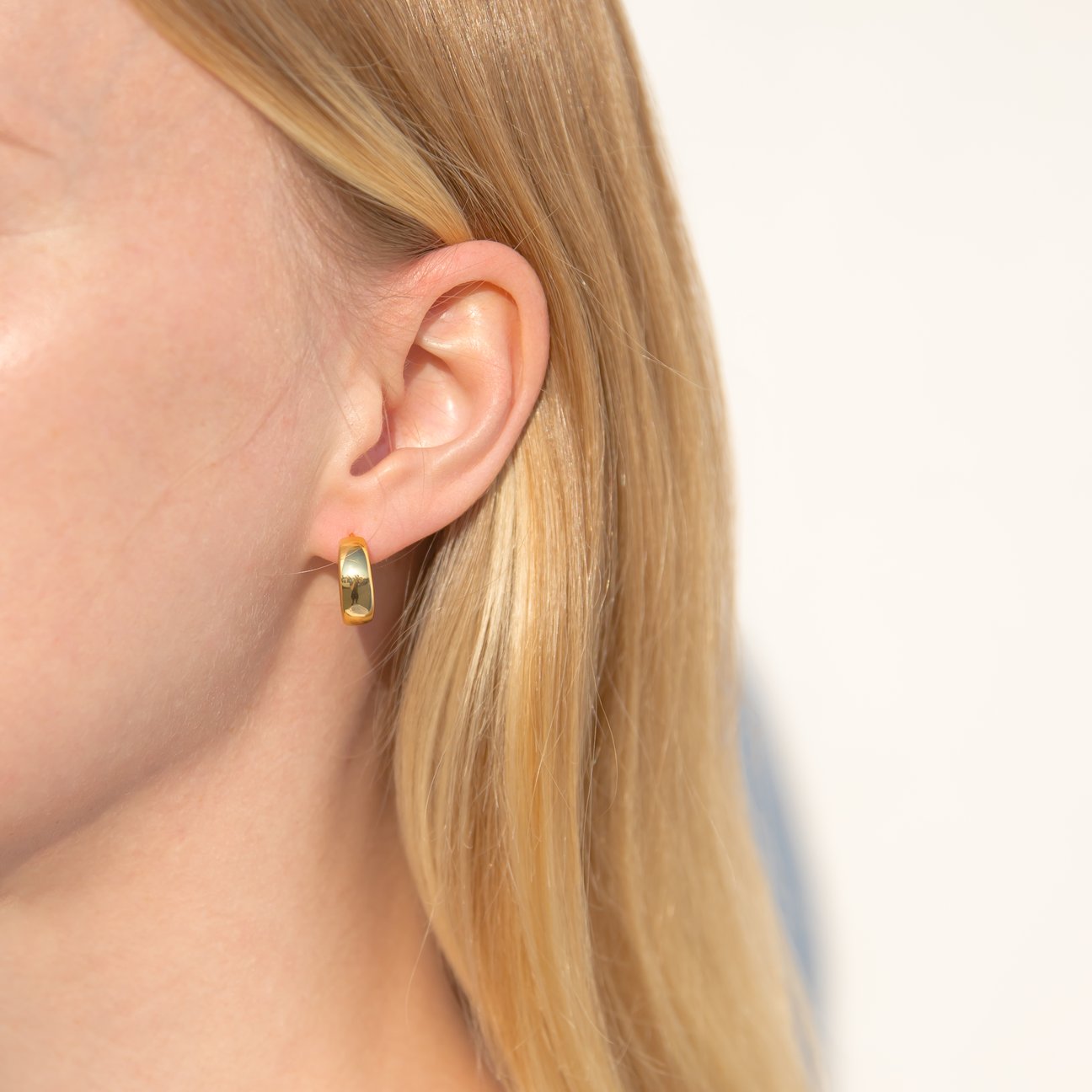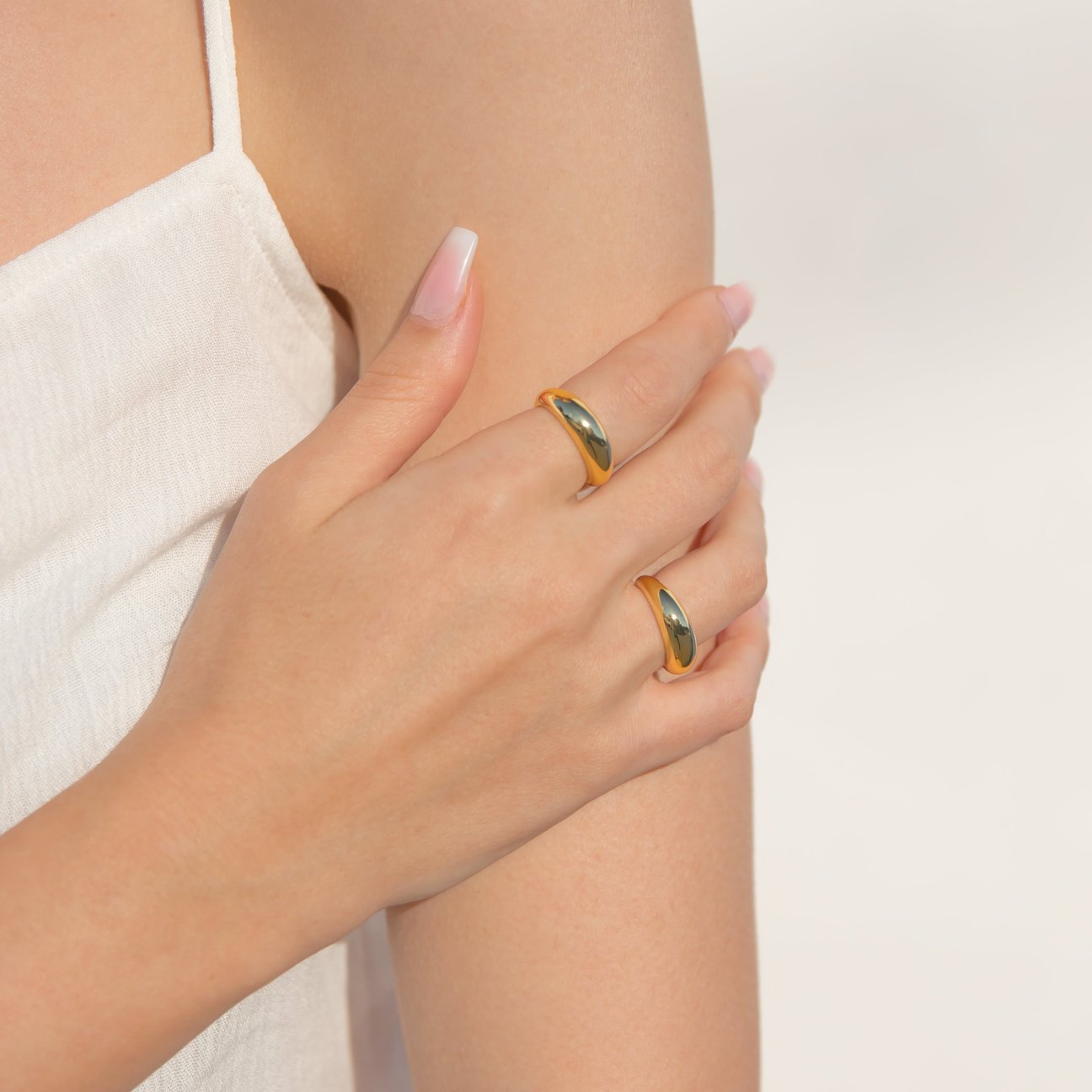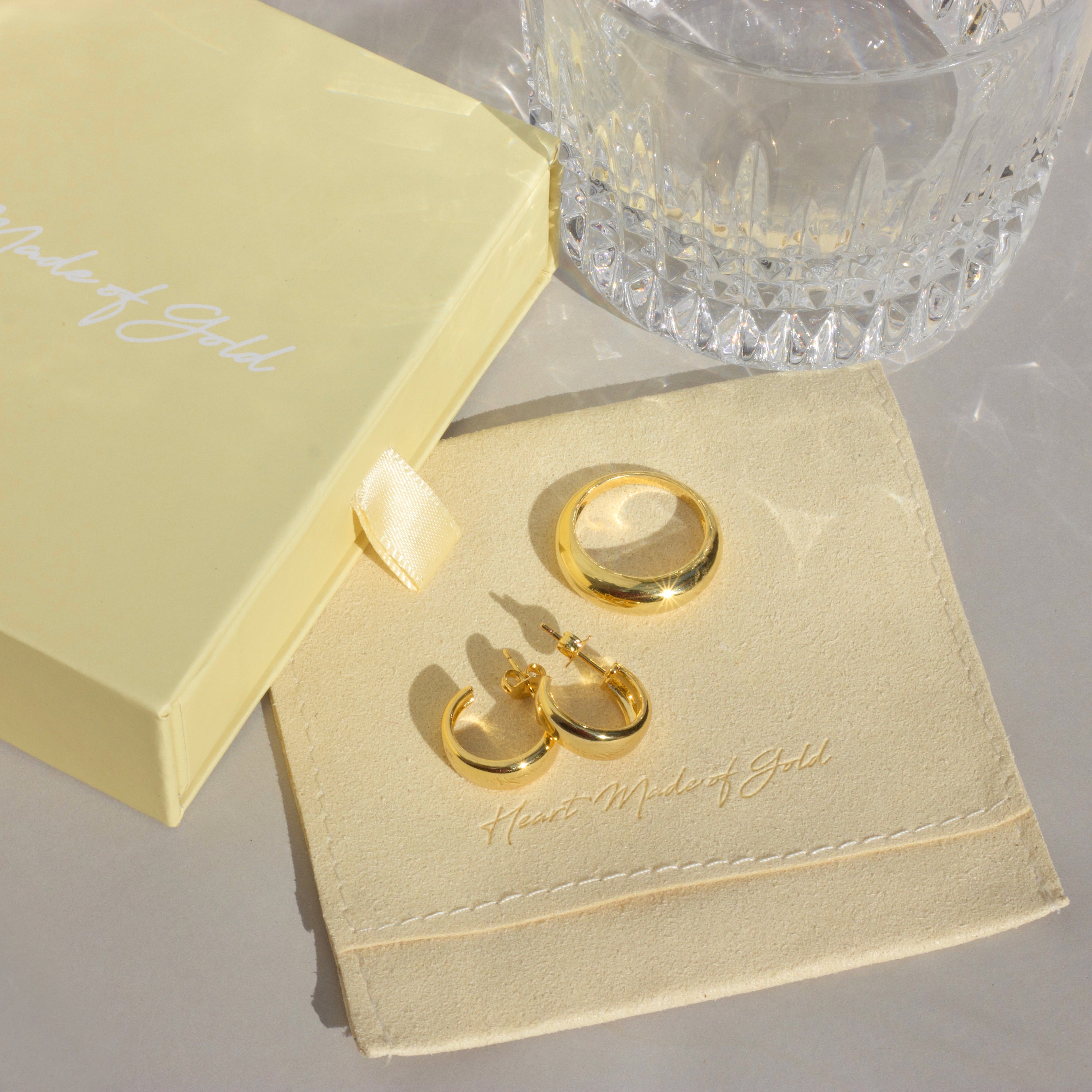 Dome Ring + Dome Hoop Set
$57.00
Regular price
$64.00
off
Description
This set includes our dome ring and dome hoops. Create an effortless look by layering our dome ring and hoops! Makes for the perfect gift and comes with our signature gift pouch and box. Savings of $8 when you purchase this set.
Dome Ring:
- 18k gold plated
- Band thickness: 6.5 mm.  
 Dome Hoops:
- 18K gold plated
- Diameter: 15.5 mm.
- Thickness: 6 mm.
Dome Ring + Dome Hoop Set
$57.00
Regular price
$64.00