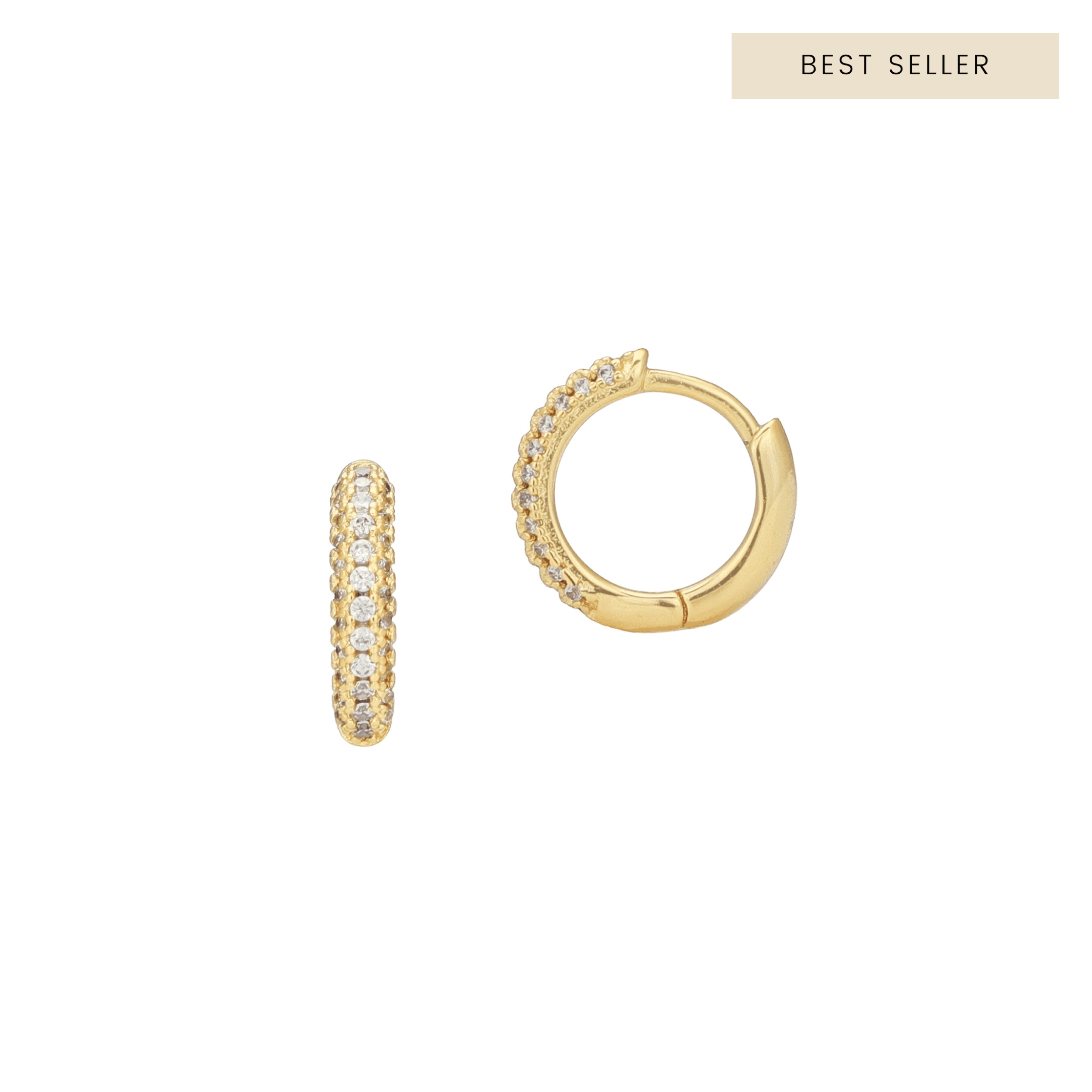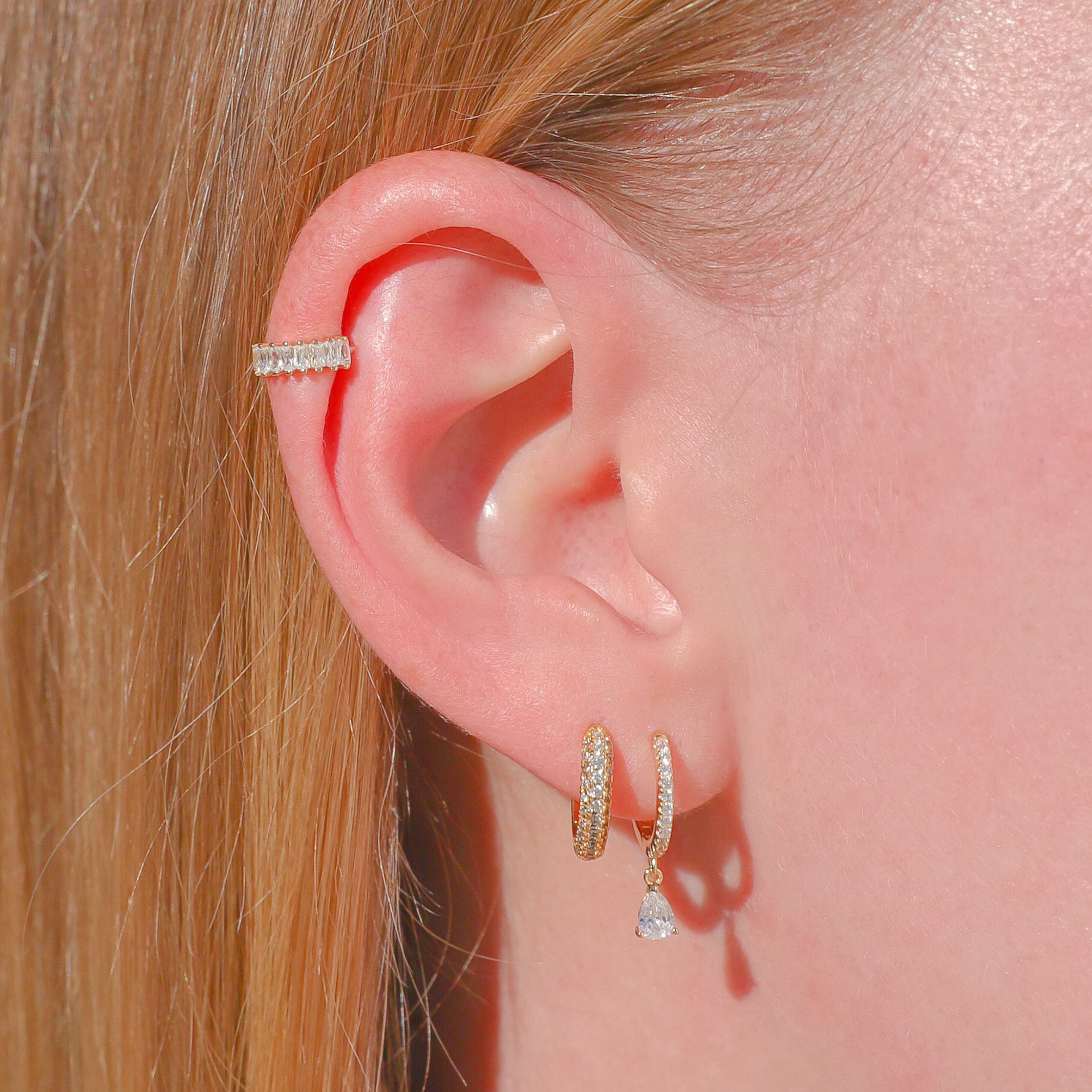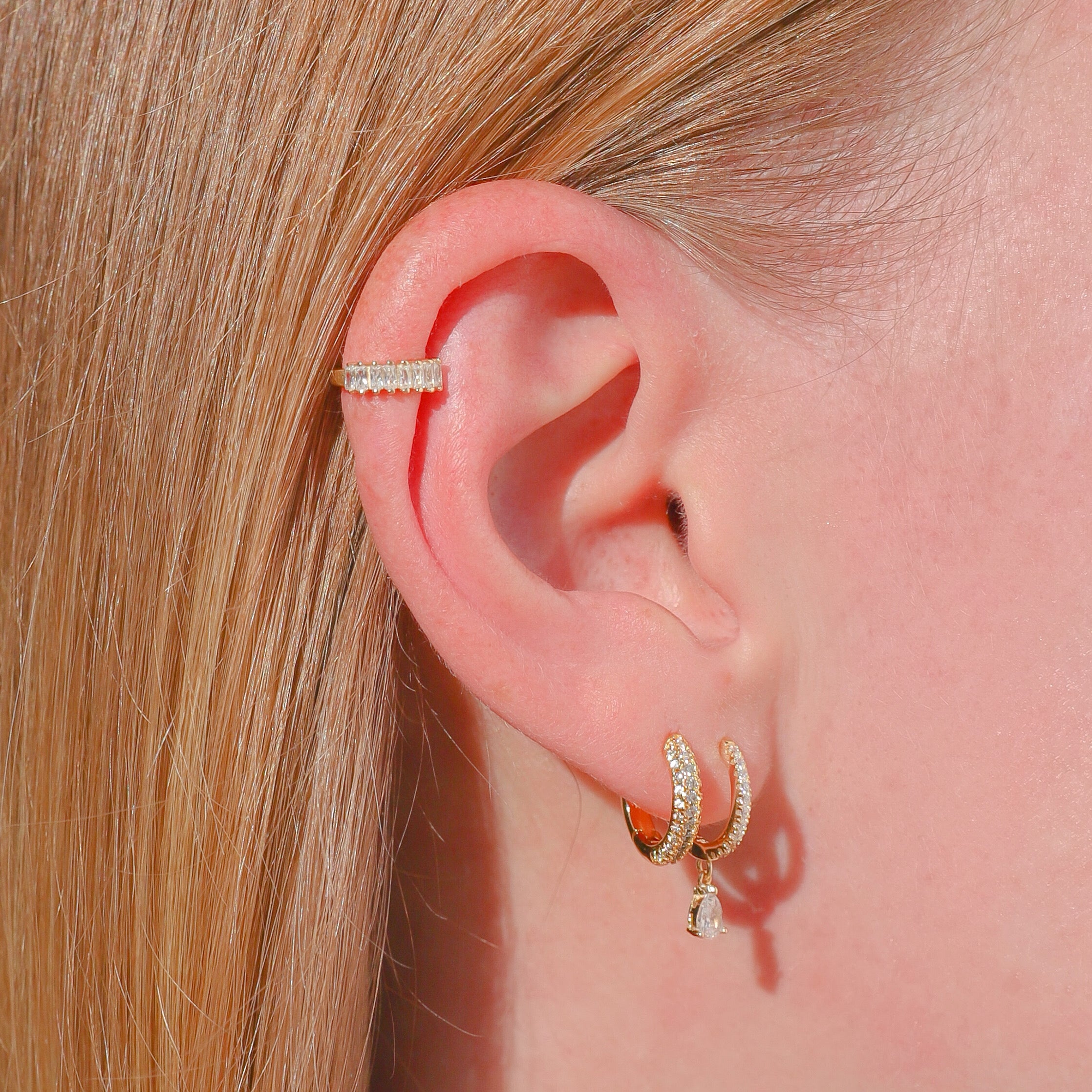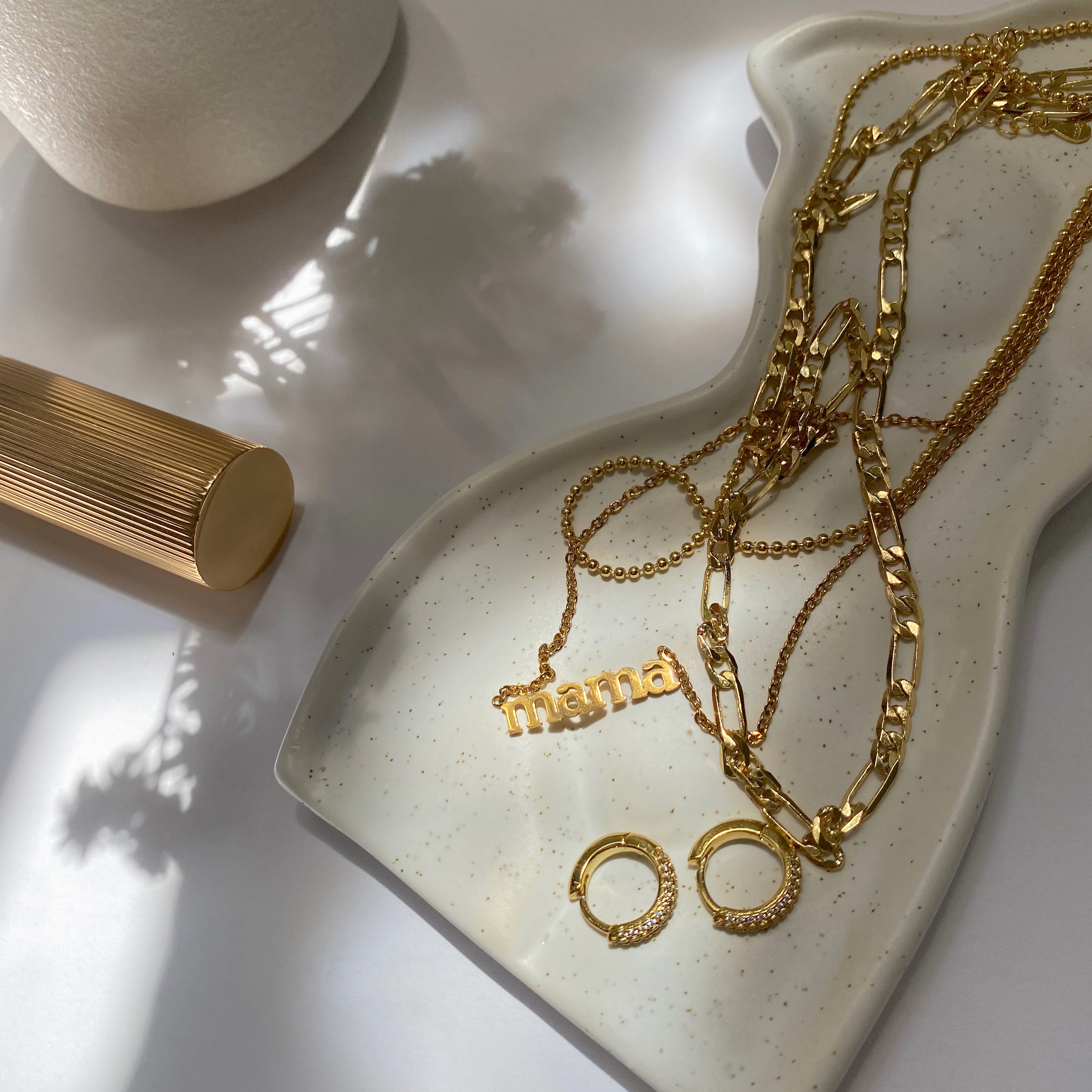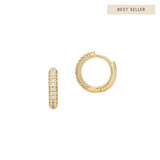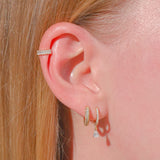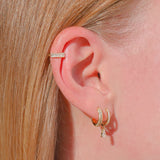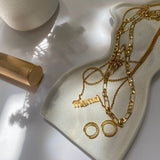 Description

A pair of cubic zirconia gemstones accent these huggie earrings. Perfect for layering with all your favorite earrings. Designed for any occasion and everyday wearability. Pair with our smaller huggie hoops!

- Made in 18k gold plating

- Hoop Diameter: 12 mm.

- Hoop thickness: 2.7mm.
Quality & Care

We stand behind the quality of our jewelry. Each piece is tested for quality control and guaranteed to be long lasting, hypoallergenic and tarnish resistant.

If for any reason you are not satisfied with your purchase, our 1 Year Warranty has you covered. No risk, all rewards.
Shipping Details

Free Shipping on orders $50+
Gift Wrap ready
Ready to Ship
MADE IN LOS ANGELES, CA
Founded in 2018, Heart Made of Gold focuses on affordable fashion jewelry that is accessible for all. All of our products are sourced and handmade ethically, 100% hypoallergenic and have a quality above the industry standard.